Let's put the

personalization

back into eCommerce recruitment
Learn more about how we're helping agencies and retailers connect with specialist eCommerce talent communities to onboard the skills they need to grow.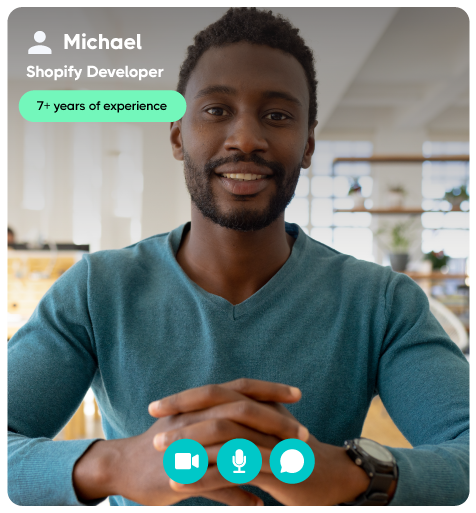 We're
optimizing

eCommerce recruitment
Tap into eCommerce recruitment knowledge
Broaden your access talent through our recruiters that are focused on specific eCommerce platforms and skills.
Dramatically improve time-to-hire metrics
Avoid wasting time on screening speculative applications. Acquire vetted candidate shortlists at pace.
Keep pace with emerging projects
Lean on a partner that has a record of building entire in-house teams and practice areas for retailers and agencies.
Protect your reputation in candidate communities
In a market where candidates talk to each other, work with a recruiter that will represent your brand with integrity.
Present your vacancies in a more engaging way
Position your opportunity to attract and engage more relevant candidates with recruitment marketing deliverables.
Make your recruitment more inclusive
Get access to more options to introduce DE&I recruitment best practices into your search in the pursuit of diverse talent.
Start building your eCommerce capability today.
We're here to support you on the following searches: Director of eCommerce, Director of Web Development, eCommerce Developer, Senior Developer, Lead Developer, Front End Engineer, Back End Engineer, eCommerce Project Manager, QA Engineer, Digital Marketing Manager, Content Manager and more.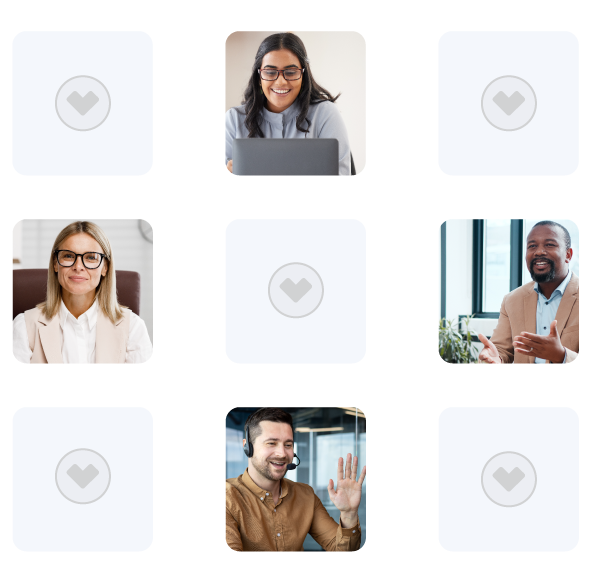 HOW IT WORKS
Quality eCommerce recruitment that operates at
lightspeed.
Whether you're an agency that's scaling to customer demand or a retailer with an exciting internal project, we exist to support your growth. Deliver outstanding outcomes from eCommerce recruitment doesn't need to be time consuming with our unique talent acquisition, recruitment marketing, and DE&I features.
DOMAIN KNOWLEDGE
We

live

in the eCommerce talent community
We'll give you complete access to specialist eCommerce recruitment teams that have committed their careers to building extensive talent pools across all major platforms, including Salesforce Commerce Cloud, Magento, Shopify, SAP Commerce Cloud, and more. We'll provide you with the talent advantage to expedite the process of making outstanding hires.
CANDIDATE ENGAGEMENT
Make a lasting
impression

with your target profiles

In a talent market where the competition is intense, it's essential to separate your vacancy from the rest. We can help by giving you options to augment your campaign with recruitment marketing deliverables like candidate briefing packs and featured employer microsites. All designed to educate and inform candidates on the unique selling points of your role.
PROCESS BEST PRACTICE
Accelerated candidate pipeline and

incredible

hires
We work proactively with agencies and retailers daily to ensure they have the talent they need on demand as new projects emerge. We build better eCommerce functions through a consistent and efficient process that culminates in market-leading project completion times. We are always on hand to help scope out roles and help you identify - and budget for - the level of experience you require. We'll map out the market, show you your options, and help you make great hiring decisions every time.
eCommerce recruitment with a

better

conversion rate
Whether you are looking for project managers, developers, or senior leadership, we have an excellent track record of delivering top talent for agencies and retailers.


Director of Web Development

eCommerce Technical Architect



eCommerce recruitment with
a great
reputation

"I attribute our continued relationship to their ability to deliver a focused and responsive service with a low level of pressure."


Crocs

Director Global eCommerce Program Management

"We couldn't be happier with the outcome. In a tough eCommerce job market, Stott and May made our hiring process a lot more efficient."

Nixon

Global VP of Digital and eCommerce

"They were able to present a pipeline of candidates more quickly than others, and we were able to fill the open roles faster than anticipated."


E.L.F. BEAUTY

Director of Engineering
LATEST JOBS
Take a look at some
awesome

eCommerce opportunities
USEFUL RESOURCES
Takeaways and
top tips

for eCommerce recruitment
Start making improvements to your eCommerce recruitment campaigns with these handy resources to get you off to the best possible start.


Improve your

click-through rate

with top eCommerce talent

Check out some real life examples of how we're taking eCommerce recruitment to a whole new level. Get more visibility around your vacancy and make a lasting impression with targeted talent communities.
Meet our
eCommerce


recruitment team

Andrew Banuchi
Director, New York

Stuart Thomas
Senior Business Manager, New York

Alex Khan
Manager, New York

Jake Nocerino
Consultant, New York

Shannon Smith
Executive Recruitment Consultant, New York
Start

accelerating

eCommerce recruitment today