Software engineering recruitment that really

performs
Learn more about how we're helping hiring managers and talent teams connect with the software engineering talent they need to drive their product roadmap forwards.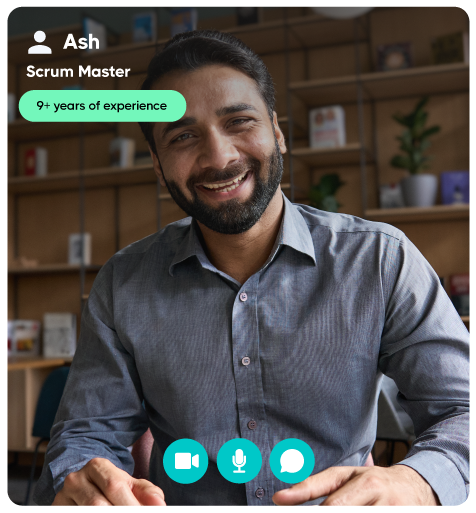 Sprint
ahead

in the race for software engineering talent.
Get access to specialist software recruiters
Navigate searches with precision, domain knowledge, and uncover the engineers that aren't actively looking.
Execute seamless hiring processes
Maximize candidate engagement by optimizing your end-to-end software engineering recruitment process.
Build teams or make niche specialist hires
Fill 'hard to source' roles and scale hiring on-demand effortlessly, all with one dependable partner.
Build your brand in targeted talent pools
Articulate the benefits of your role, team, and company with highly engaging recruitment marketing deliverables.
DE&I recruitment best practices
Create more productive and innovative teams by executing a truly inclusive search and selection process.
Work towards a clearly defined success plan
Stay on top of your search with one single point of contact responsible for reporting against pre-agreed project targets.
Make your next great software engineering hire.
We're here to support you on the following searches: CTO, VP Software Engineering, Head of Software Engineering, Principal Software Engineer, Lead Software Engineer, Software Engineer, Software Delivery Manager, Development Manager, Test Manager, DevOps Engineer, Scrum Master, Developer in Test, Test Analyst, Front End Developer, Back End Developer, UX/UI and more.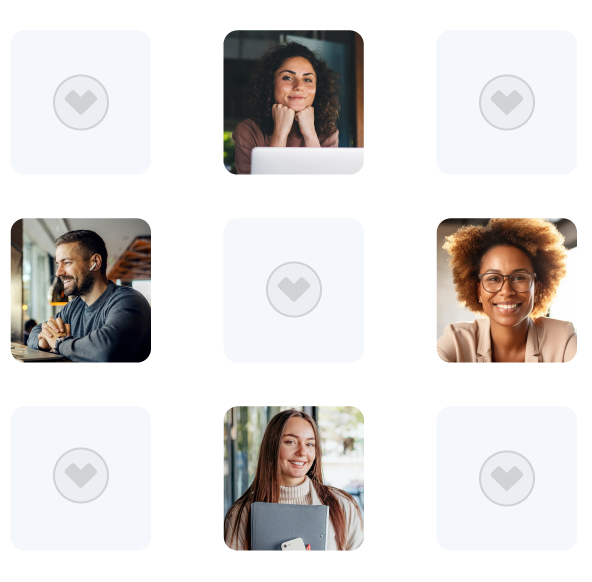 HOW IT WORKS
Software engineering recruitment that's
tailored

to your requirements

Amplify your software engineering recruitment campaigns with a powerful blend of market knowledge, recruitment marketing, and process best practices. We'll work with you to design a campaign that aligns tightly with your unique requirements, fostering meaningful engagement with software engineers that match your brief.
DOMAIN KNOWLEDGE
Quality

control

for software engineering recruitment
Connect with specialist software engineering recruiters to help you scope out your requirements for success. Forget unicorn candidates or briefs getting lost in translation. Learn from our recently completed assignments, acquire custom salary benchmarks, and create your ideal candidate profile.
CANDIDATE ENGAGEMENT
Develop
excitement

around your vacancy

Stand out from the crowd and present the unique selling points of your role, team, and business in a more engaging way to candidates. Augment your campaign with on-brand recruitment marketing deliverables that will educate and inspire software engineers to select your opportunity above the rest.
PROCESS BEST PRACTICE
Software engineering recruitment that's built

better
Whether it's job ad optimization, market mapping, candidate screening, interview process design, reporting and MI, offer management, or candidate care, you can be sure that your software engineering recruitment campaign will be stacked full of features that add an extra degree of predictability to your search.
A

hire

standard of software engineering recruitment
Check out some of our recently completed assignments to learn a little more about how we're helping high-growth businesses make software engineering hires and build technical teams.

Senior Software Developer





We've cracked the
code

for
software engineering recruitment.

"They were very meticulous in understanding our business requirements and found candidates that were a very good fit."


DECA Games

Head of Product & Operations

"I had a good sense of their market knowledge based on the outcomes they have driven with other tech companies."

Scalyr

Director of Engineering

"Their consultative approach, commitment to diversity and inclusion, and extensive market knowledge sets them apart as a leader."


Atlas

Director of Talent Aquisition
LATEST OPPORTUNITIES
Find your
next big opportunity

in software engineering
USEFUL RESOURCES
Deliver

impactful

software engineering recruitment
Get access to helpful resources designed to point you in the right direction when it comes to building more effective hiring processes that attract software engineering talent.


Connect

with software engineers
on a whole new level
Get a better idea of how we can present your vacancy to the market by checking out some recent examples of our work. It's exceptional software engineering recruitment that makes candidates sit up and take notice.
Meet our
software engineering


recruitment team

Michael Sealy
Manager, London

Ellen Ross
Regional Manager, Dublin

Sean McCormack
Managing Consultant, Reading

Nathan Leonard
Senior Consultant, London

Jack Allen
Senior Consultant, London

Glenn Osborn
Associate Director, Reading
Take the next step to

outstanding

software engineering recruitment