Cyber security recruitment without all of the

risk
Find out how we're helping hiring teams uncover outstanding individual contributors to shape high-performing security functions by facilitating engagement with targeted talent communities.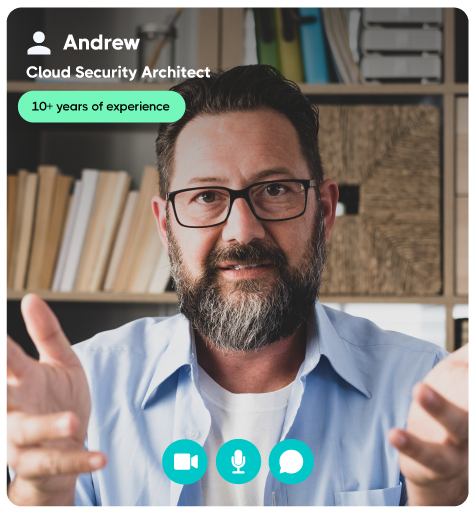 We
solve

cyber security recruitment challenges
Extend internal security recruitment capability
Ensure your project is resourced by knowledgeable cyber recruiters that talk the same language as hiring managers.
Deliver more engaging hiring processes
Attract your ideal candidate profiles, keep them warm, and close them through personalized, high-touch recruitment.
Access niche security talent pools
Extend your access to passive candidates through one talent partner that's firmly embedded in the security industry.
Become the #1 choice for security candidates
Get targeted candidates engaged with your vision, roadmap, and EVP through recruitment marketing deliverables.
Build more diverse security teams
Design a more inclusive cyber security recruitment process that culminates in diverse candidate shortlists.
Cyber security recruitment that scales
Get searches up and running quickly. Define what 'done' looks like and watch us repeatedly deliver on the brief.
SUCCESS STORIES
Security recruitment that's
rated

by scale-up CEOs

"They have tremendous insight into the market. They have tremendous insight into candidates. They have tremendous insight into how to bring a team together to be effective."



CEO & Founder - Surefire Cyber
Make cyber security hires on-time every time.
Security recruitment designed to help you hire your next: CISO, Deputy CISO, VP Information Security, VP Product Security, Director of Security Engineering, Director of Application Security, VP Incident Response, Security Architect, SOC Manager, Cloud Security Engineer, Application Security Engineer, Penetration Tester, Product Security Engineer, Vulnerability Manager, DevSecOps Engineer, and more.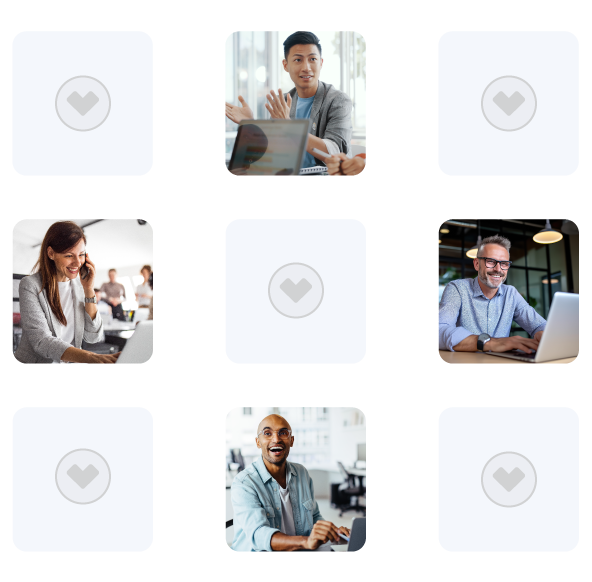 HOW IT WORKS
Create cyber security recruitment campaigns based on your
unique

needs

Onboarding leadership, making your first hire, building teams at pace, and attracting more diverse candidates. These might sound like daunting tasks in a competitive cyber security talent market. We exist to help you overcome the challenges of building a high-performing security function with a compelling range of features and best practices.
DOMAIN KNOWLEDGE
The

expertise

to advance your security hiring plans
If you're looking for more insight, expertise, and candidate connections in the cyber security space, you've come to the right place. Our knowledgeable cyber security recruiters will be a helpful sounding board on talent trends and set up your cyber security recruitment campaign for success. Stop wasting time on candidates that don't match your brief, and start making better security hires today.
CANDIDATE ENGAGEMENT
Cyber security recruitment that

motivates

candidates to move
We take the time to understand your business. Your vision for the security function. The culture of your team. The career success stories of your highest performers. Because enticing candidates away from the competition is all about positioning your vacancy in a more compelling way. We can help you go even further with the creation of on brand recruitment marketing deliverables to help you get noticed.
PROCESS BEST PRACTICE
Cyber security recruitment that

delivers
You can only help businesses deliver time and time again on multi-hire projects if you know a thing or two about what great cyber security recruitment processes look like. That's what we bring to the table. We'll get you up and running quickly, map out the candidate market, keep you up to speed at every stage of the process, and advise on best practices depending on your project goals.
It's our job to help you

accelerate

cyber security recruitment
Check out some of our previously completed searches in the cyber security space to get a better sense of our ability to execute across a range of seniority levels.



Head of Information Security

Application Security Engineer


Incident Response Consultant
Cyber security recruitment
with
predictably

positive
results

"We have developed a strong relationship. They are tried and tested and have delivered for us in the past when no one else could."


Vivid Seats

Director of Information Security

"They delivered a quality slate of candidates to us in very short order and helped us hire exactly who we needed to fill this critical role."

Pindrop Security

CFO

"When I get on a discovery call with a candidate, I don't need to be in selling mode. I know that's already been done."


Praetorian

CEO
LATEST OPPORTUNITIES
Great
cyber security roles

at the click of a button
USEFUL RESOURCES
Always

adding value

to cyber security recruitment
Check out some useful whitepapers and guides designed to help you hire better, make improved career decisions and grow your security function seamlessly.


Tell your story the

right way

to security candidates

Take a look at just some of the recruitment marketing deliverables we've been creating to help our partners resonate with security candidates and capture the attention of their target profiles.
Meet our
cyber security


recruitment team
Jack Ambrose
Senior Business Manager, London

Sam Pennie
Associate Director, New York

Ollie Eldridge
Managing Consultant, London

Andrei Lehadus
Principal Consultant, London

Greg Anderson
Senior Manager, Los Angeles

Logan Pudalov
Senior Consultant, Los Angeles
Your

ideal

cyber security recruitment campaign could start right here