ERP & CRM recruitment that makes your talent pipeline more

predictable
We're helping technology leaders and talent teams connect with the ERP & CRM expertise they need to deliver more impactful programs.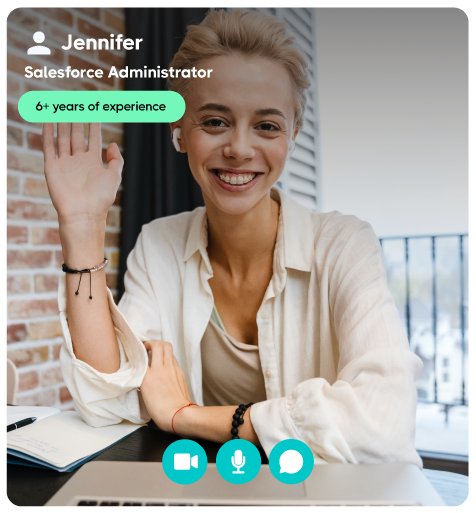 ERP & CRM recruitment
but not like you've seen it before
Lean on experienced ERP & CRM recruiters
Ensure your project is resourced by recruiters that understand your brief and can unlock niche ERP & CRM talent pools.
Acquire talent in line with project deadlines
Work with a talent partner that's used to delivering on projects that have business critical timeframes.
More insightful ERP & CRM recruitment
Access market intelligence and talent insights to scope your search and manage internal expectations.
Stand out in a competitive talent market
Become the preferred destination for ERP & CRM talent by leveraging recruitment marketing deliverables that sell your EVP.
See a more diverse range of candidates
Run more inclusive ERP & CRM hiring processes that attract and engage candidates from diverse backgrounds.
A process that runs like clockwork
Get searches up and running quickly and see alignment at every stage from candidate submission to onboarding.
SUCCESS STORIES
ERP & CRM recruitment that will
improve

your conversion rate

"We've seen not only an increase in the quality of candidates but also the conversion. At the end of the day that's what we look for - quality over quantity. It really stands out to us that they are taking the time to assess the talent out there before sending it to us."



Talent Acquisition Manager - Zennify
Secure the right CRM & ERP talent every time.
ERP & CRM recruitment designed to help you hire your next: Director of Business Applications, Director of CRM, Practice Director, Head of Platforms, Salesforce Technical Architect, Engagement Manager, Salesforce Solution Architect, Technical Lead, Program Manager, Salesforce Developer, Business Analyst, Salesforce Admin, Project Manager, Functional Consultant, and more.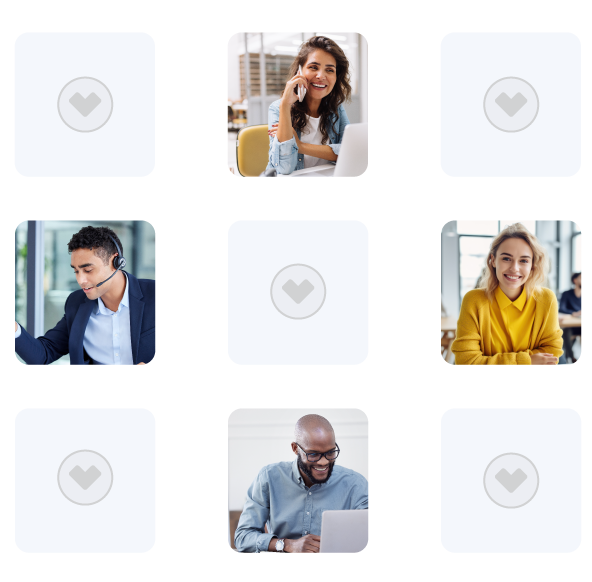 HOW IT WORKS
Imagine ERP & CRM recruitment that's customized to your talent
priorities
We're here to help you secure your ideal hire. Whether you're looking for temp or perm resources, individual or bulk hiring initiatives - we have a proven track record of brokering connections with high-quality Salesforce and SAP talent to ensure your business runs smoothly.
DOMAIN KNOWLEDGE
We

know

where to search for ERP & CRM talent
Our deep CRM industry knowledge, experience, and network enable hiring managers and talent teams to broaden their ability to interact with quality candidates in the pursuit of specialist skill sets. We'll understand and add value to your brief and immediately improve your candidate pipeline. It's time to take the delays, worries, and distractions out of ERP & CRM recruitment.
CANDIDATE ENGAGEMENT
ERP & CRM recruitment

that sets you apart
We'll focus on showcasing everything that's great about your role, team, project, and business to attract not only the candidates that are actively looking but those that need a bit of convincing. We can help you create stunning and on-brand recruitment marketing deliverables that can be rolled straight into our candidate acquisition methodology.
PROCESS BEST PRACTICE
Great recruitment

experiences

for every stakeholder
This isn't our first go at ERP & CRM recruitment. We've got the experience to help you design hiring processes that keep candidates engaged. We'll collaborate seamlessly with your internal teams and be the source of dozens of ideas to add even more best practices to your search.
Reporting on a strong

track record

in

CRM recruitment
Learn more about where we've been connecting talent across the ERP & CRM space by taking a glance at some of our recently completed assignments.


Senior Salesforce Developer




Salesforce Solutions Architect
ERP & CRM recruitment that
delivers
exceptional

time-to-value
"There was a clear differentiation in the talent and flexibility they brought to us compared with other recruitment suppliers."


Elastic

Head of CRM Strategy

"I was impressed with their previous experience of supporting other global consulting businesses that have high volume requirements for SAP talent."

Knack Systems

Chief Operating Officer

"They've given us access to top technical talent in the industry. All of our hires so far have been 100% successful and our executive team have been impressed."


WatchBox

Chief Technology Officer
LATEST OPPORTUNITIES
Check out some of our latest
ERP & CRM jobs
USEFUL RESOURCES
Browse our latest ERP & CRM recruitment

insights
We've pulled together some helpful guides to help you run ERP & CRM recruitment campaigns that attract your ideal candidate profiles.


Make ERP & CRM talent sit up and

take notice
Check out some examples of how we could help you present your unique opportunities in a way that entices top technical talent into your recruitment process.
Meet our
ERP & CRM


recruitment team

James Canosa
Director, Los Angeles

Ian Brown
Manager, New York

Anna Higgins
Business Manager, Los Angeles

Patrick Hindmarsh
Associate Director, New York

Ian Ascuasiati
Delivery Consultant, New York

Sabrina Bos
Executive Recruitment Consultant, New York
Ready to see what

great

CRM recruitment looks like?