We comply to

higher

standards when it comes to privacy recruitment
In the ever-changing world of privacy, we're here to help you create more structured and compelling recruitment campaigns that enable you to compete for talent.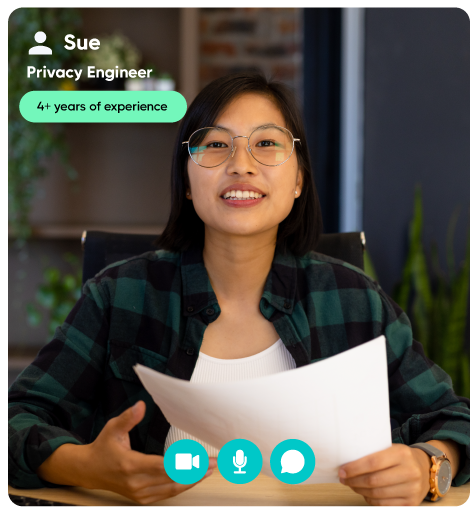 Your talent
advantage

in privacy recruitment
Privacy recruiters that know the domain
Delve deeper into the privacy talent pool with specialist resourcing teams that'll understand your requirements in full.
Proven privacy hiring processes
When candidates are hard to come by it's even more important to deliver a smooth end-to-end experience.
Build privacy teams & make targeted hires
Make a one-off strategic hires or build your entire privacy function from scratch with privacy recruitment that scales.
Get your ideal candidate profiles to take notice
Emphasize the selling points of your role, team, and business to candidates with recruitment marketing deliverables.
Guidance on DE&I recruitment techniques
In a market where it's hard to find diverse candidates, swing the odds in your favour with advice on best practices.
One point of contact for project progress
Stay up to speed at every stage of the search with pre-agreed project milestones and success measures.
The privacy talent to take you forward.
We're here to support you on the following searches: Chief Privacy Officer, Deputy CPO, Data Protection Officer, Head of Privacy Engineering, Head of Privacy Architecture, Trust & Safety Lead, Privacy Program Manager, Privacy Engineer, Privacy Software Engineer, Privacy Architect, Privacy Analyst, Privacy Counsel, Privacy Policy Manager, Privacy Specialist and more.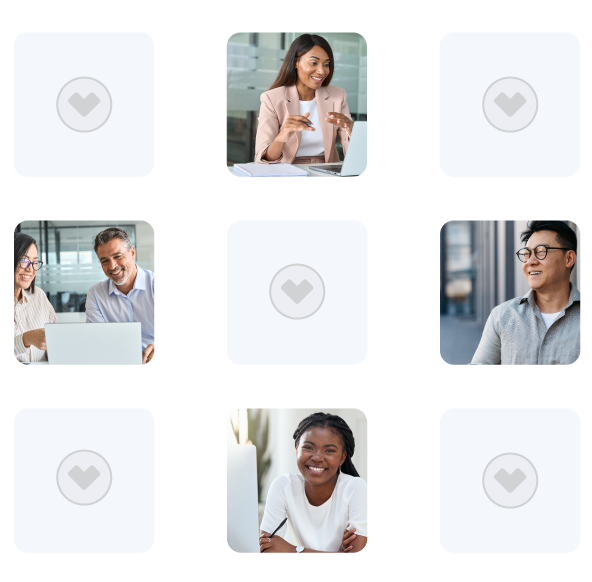 HOW IT WORKS
Think of us as a
specialist

extension of your internal team

Make high-quality privacy hires in record time by unleashing the potential of our talent solutions. We offer the ideal combination of market knowledge, recruitment marketing, and process best practices to help you acquire even the most hard-to-reach privacy skill sets.
DOMAIN KNOWLEDGE
Build

more

effective

privacy teams
Tap into the experience of our dedicated privacy consultants that understand the pitfalls and impediments to building privacy functions. We'll help you scope out your vacancy, ensure your salary benchmarking is on point, and get you in front of relevant candidates every time.
CANDIDATE ENGAGEMENT
Get more
buy-in

from top privacy professionals

Separate your vacancy from the rest with the option to create compelling candidate briefing packs and featured employer microsites designed to educate your target profiles to a point where they not only apply but keep you in mind as their number one option.
PROCESS BEST PRACTICE
Privacy recruitment that's

rated

by candidates
Most businesses are highlighting a shortage of internal privacy skills culminating in a fiercely competitive external talent market. We exist to partner with hiring managers and talent teams to get ahead of the competition by helping them create best-in-class recruitment processes that surprise and delight talented privacy professionals.
The trusted partner in

privacy

recruitment
We're consistently matching talented privacy professionals with incredible brands. Take a look at some of our previously completed assignments.

Head of Privacy Engineering


Head of Privacy Engineering


Head of Security & Privacy

Privacy & Compliance Manager
What our clients
say

about
our privacy recruitment team

"What I appreciate most is how they look for creative ways to identify the right talents and I'm really happy with the results of our collaboration."


Reddit

Global Head of Privacy and Assurance

"They quickly provided several highly qualified candidates who were well matched to our needs and we were secured our first-choice candidate."

Head of Security

Airtable
LATEST OPPORTUNITIES
Find your
next big opportunity

in privacy
USEFUL RESOURCES
We are here to

share

privacy recruitment knowledge
Check out some useful whitepapers and guides designed to help you hire better, execute recruitment best practices, and build highly effective privacy teams.


Find out how we can help you
stand out

in the battle for privacy talent
Meet our
Privacy


recruitment team

George Ratcliffe
Senior Business Manager, Los Angeles

Jake Murray
Senior Consultant, Los Angeles
Struggling to fill a privacy role? Let's

talk.