Research & Whitepapers.
Check out some useful whitepapers designed to help you hire better, make improved career decisions and grow your function seamlessly.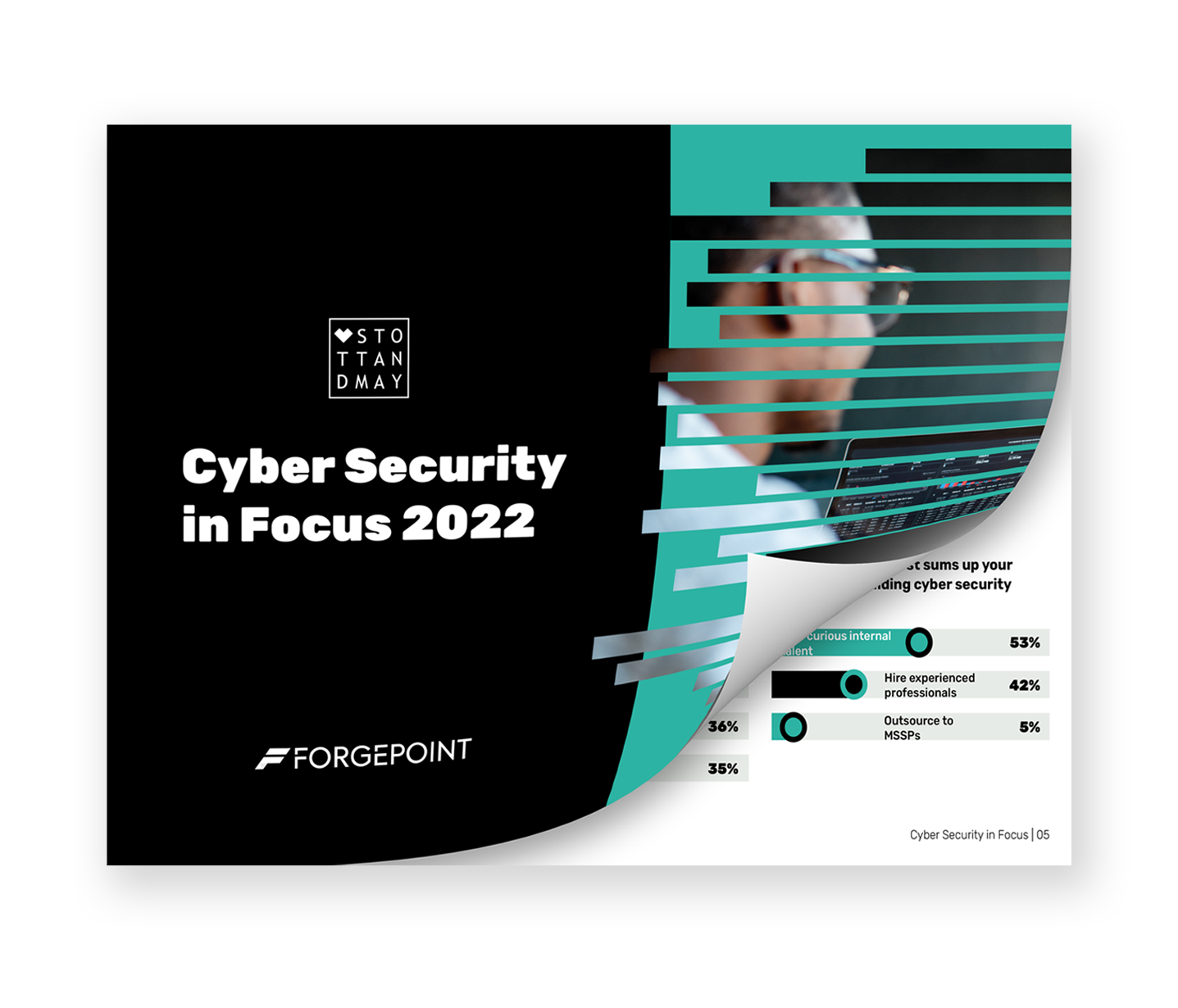 Cyber Security in Focus 2022
Check out our annual state of the market report, which explores the views of a snapshot cohort of 55 security leaders on key themes, including; the skills shortage, barriers to strategy execution, the business perception of cyber security, and more.
This paper also includes insight from William Lin, Managing Director at Forgepoint Capital, on the emergence of the engineering-centric CISO, and James Dolph, CISO at Guidewire Software, on product security trends that make up a vital component of any company's value proposition and ongoing operations.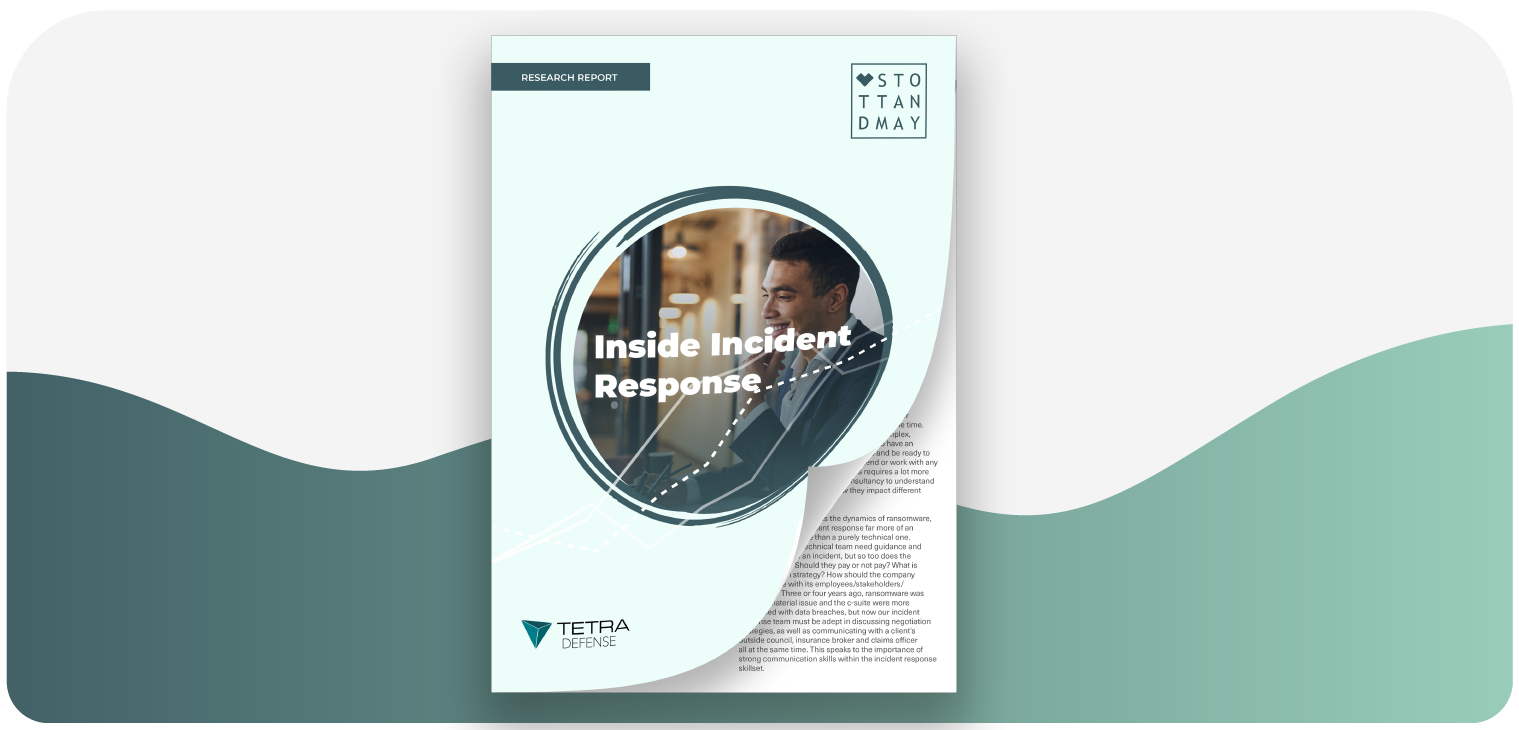 RESEARCH
Inside
Incident Response
How to hire and retain talent in incident response while building more meaningful interactions.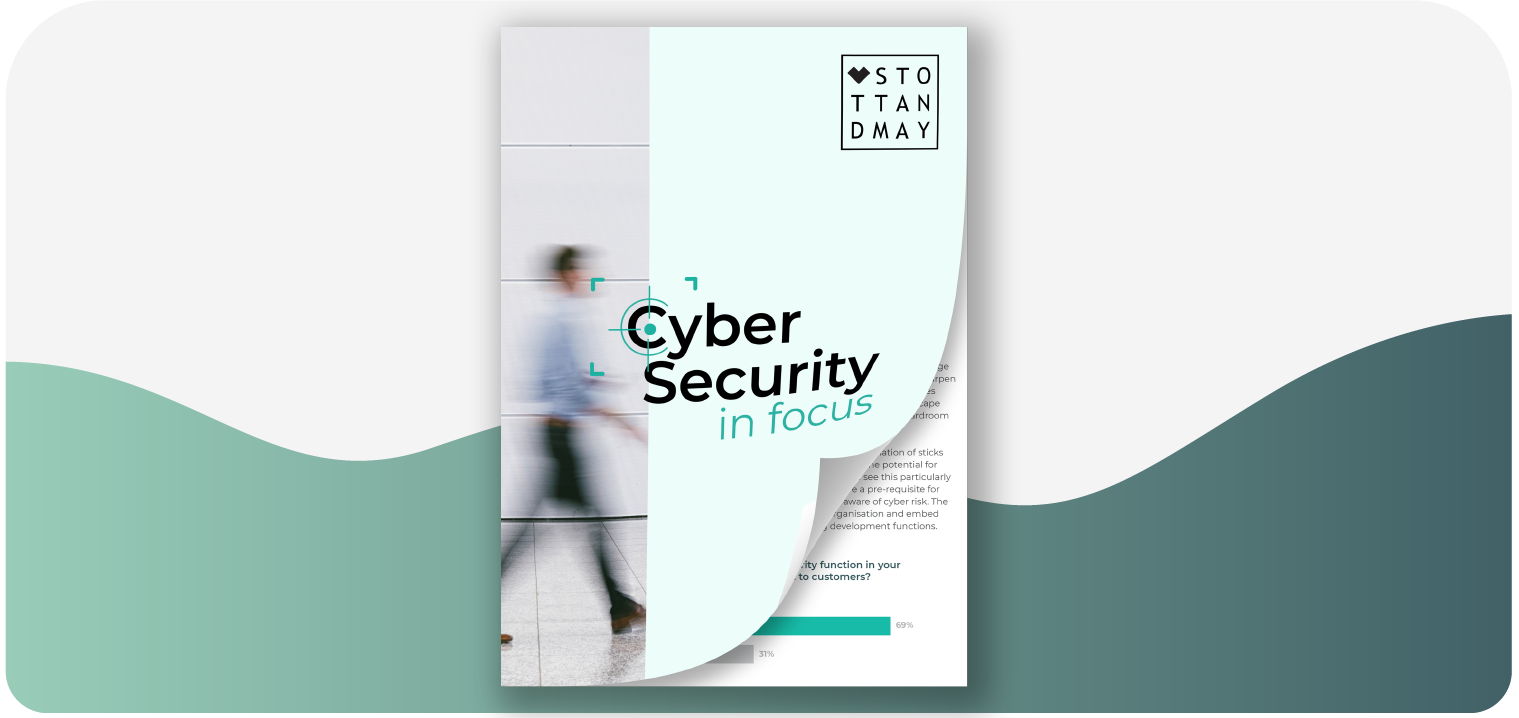 RESEARCH
Cyber Security
in Focus 2019
An annual report examining the key issues that have made an impact on the cyber security market.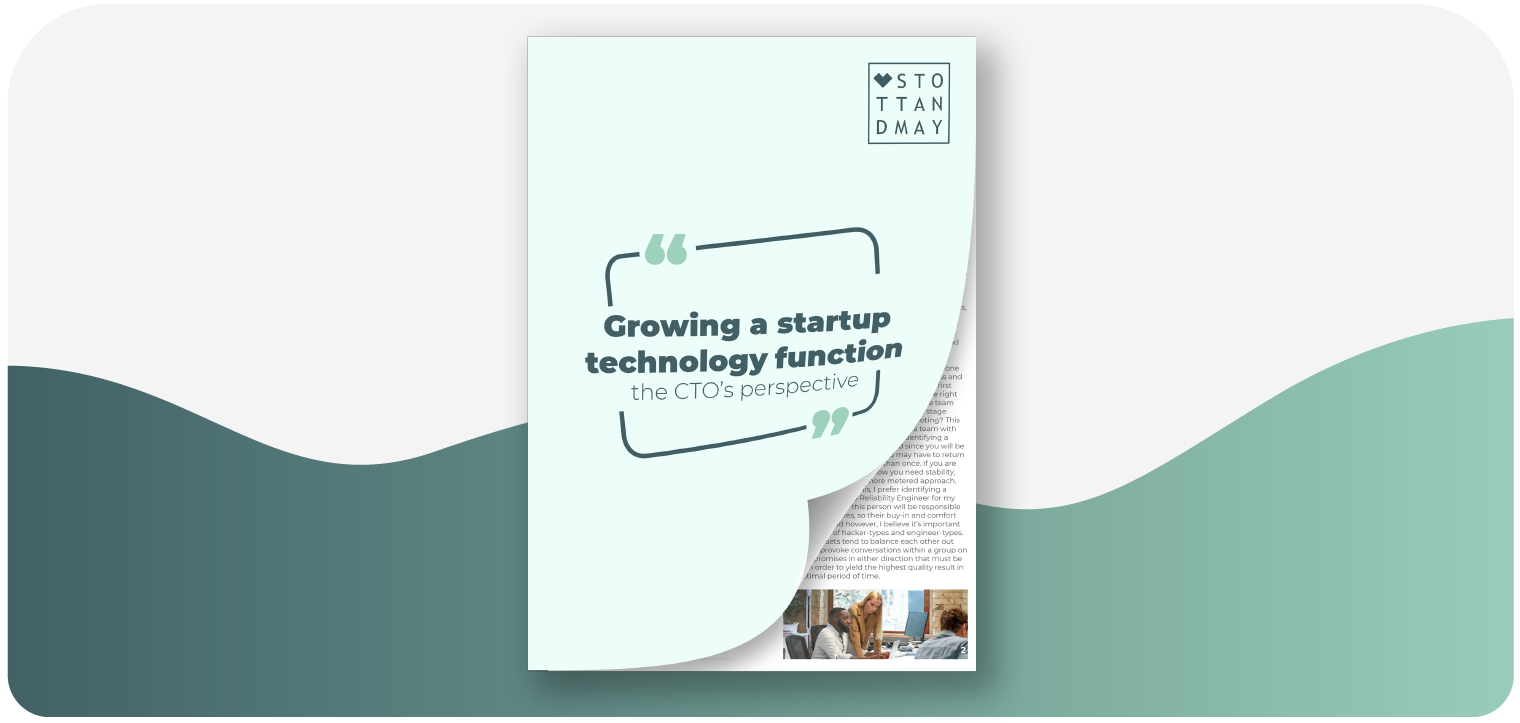 RESEARCH
The CTO
Perspectives Guide
The key issues to consider when growing a start-up technology function from proven technology leaders.
The Privacy Pulsepoint
Based on research conducted by Stott and May, this guide examines the internal and external factors that are shaping the development of high-performing privacy functions - at a pivotal moment of change in the industry.
This unique market update features primary research insights from 50 privacy leaders across the UK and US along with expert commentary from Privatus Consulting to provide you with the context you need to drive progress.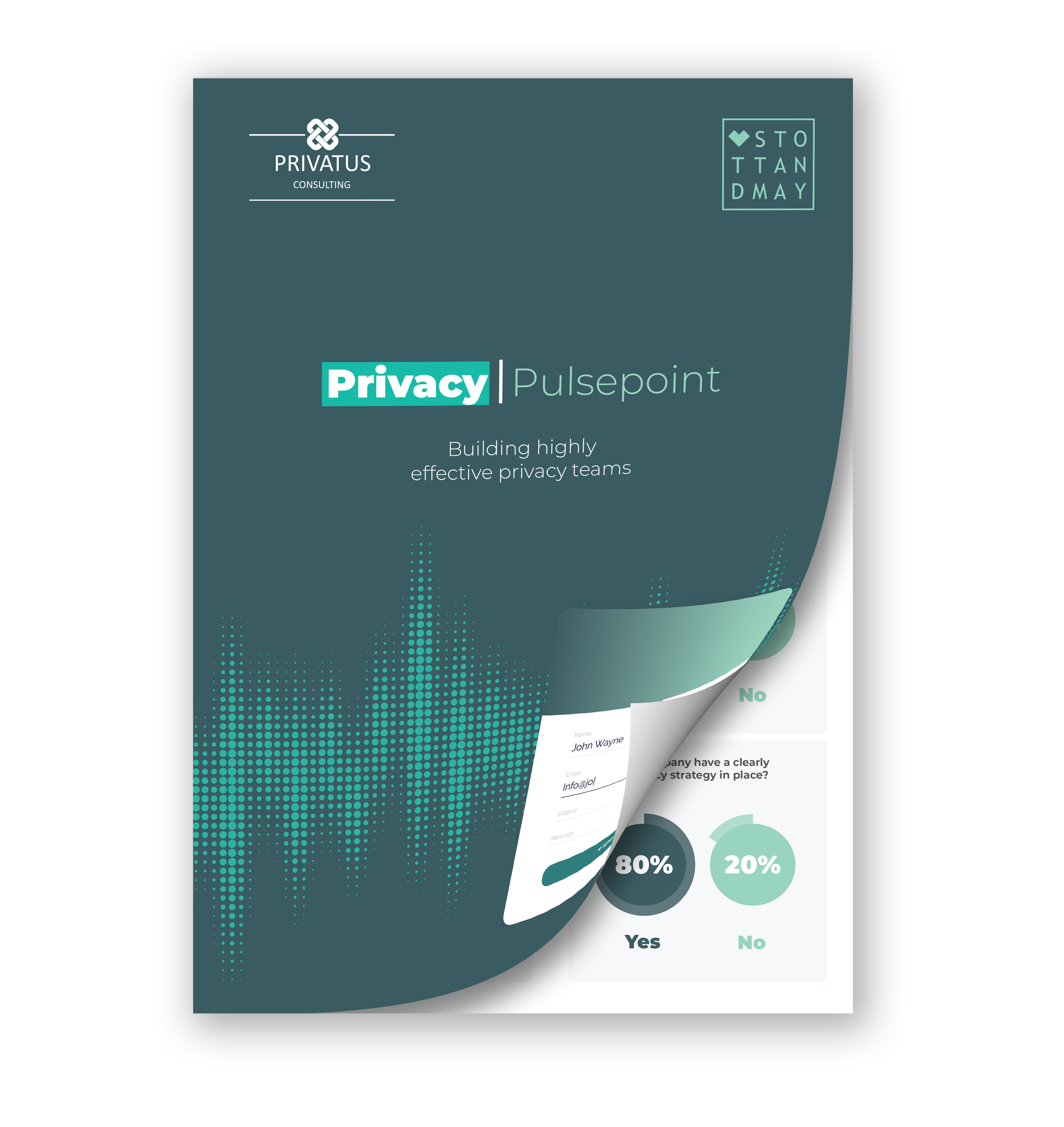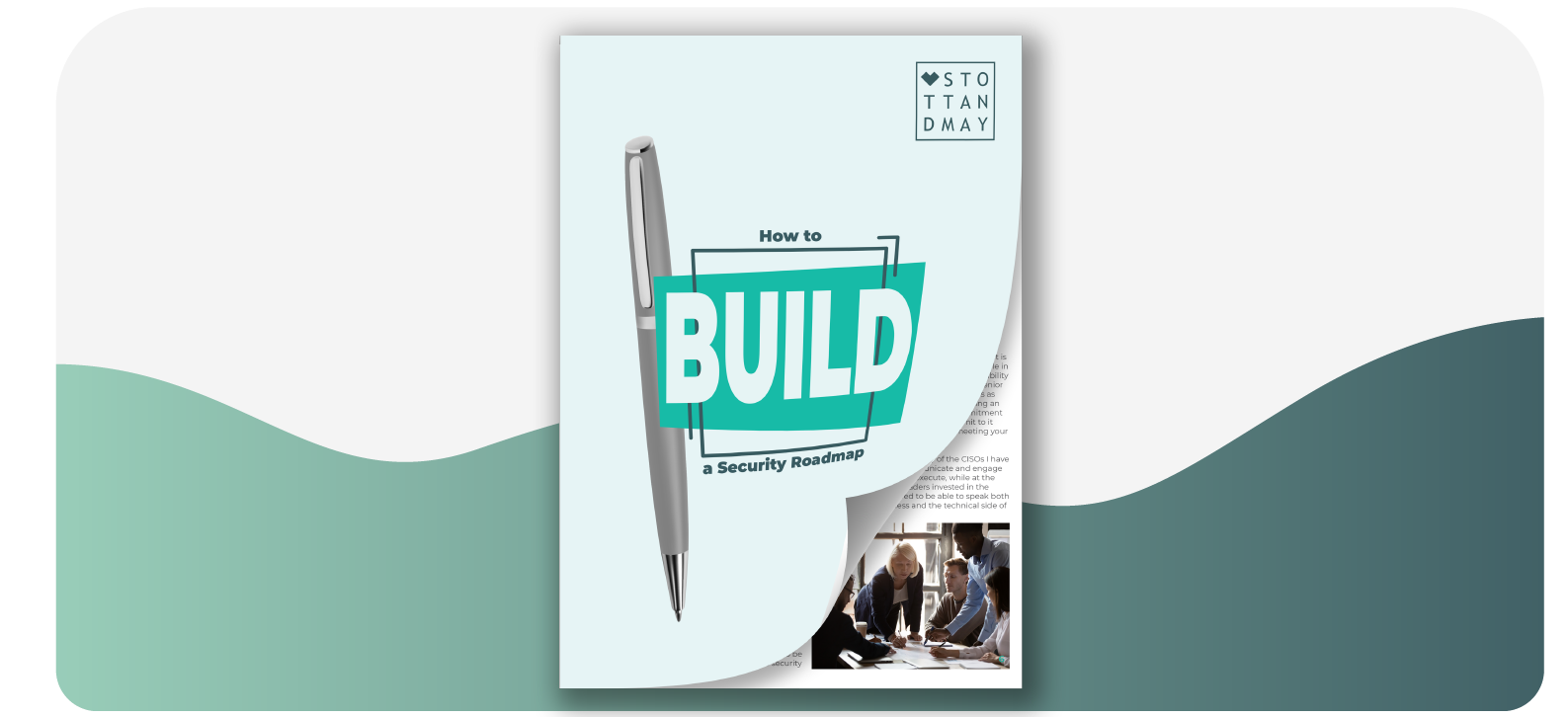 RESEARCH
How to Build a
Security Roadmap
A look at the challenges & best practices associated with creating the perfect security roadmap.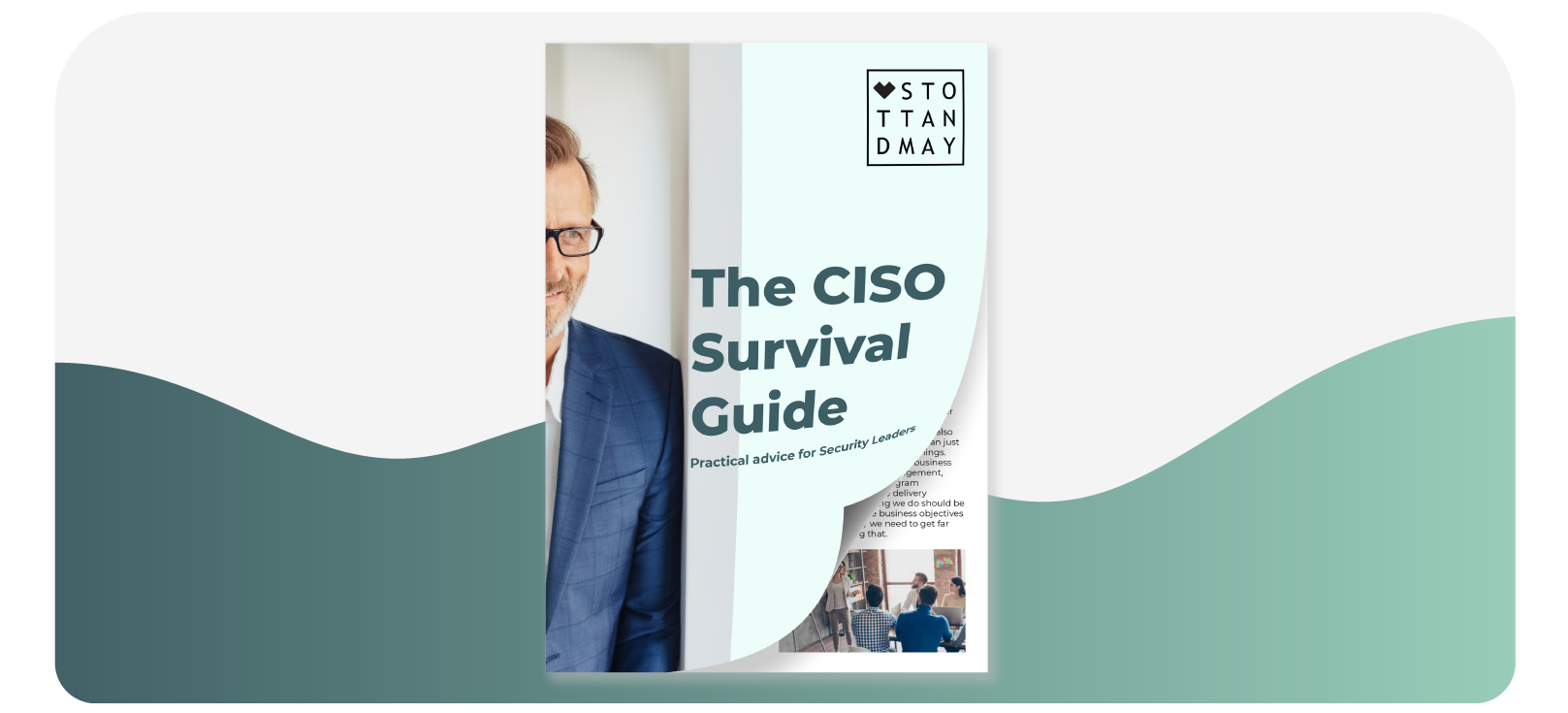 RESEARCH
The CISO
Survival Guide
A deep dive into the key considerations you need to be aware of as a CISO across your employment life-cycle.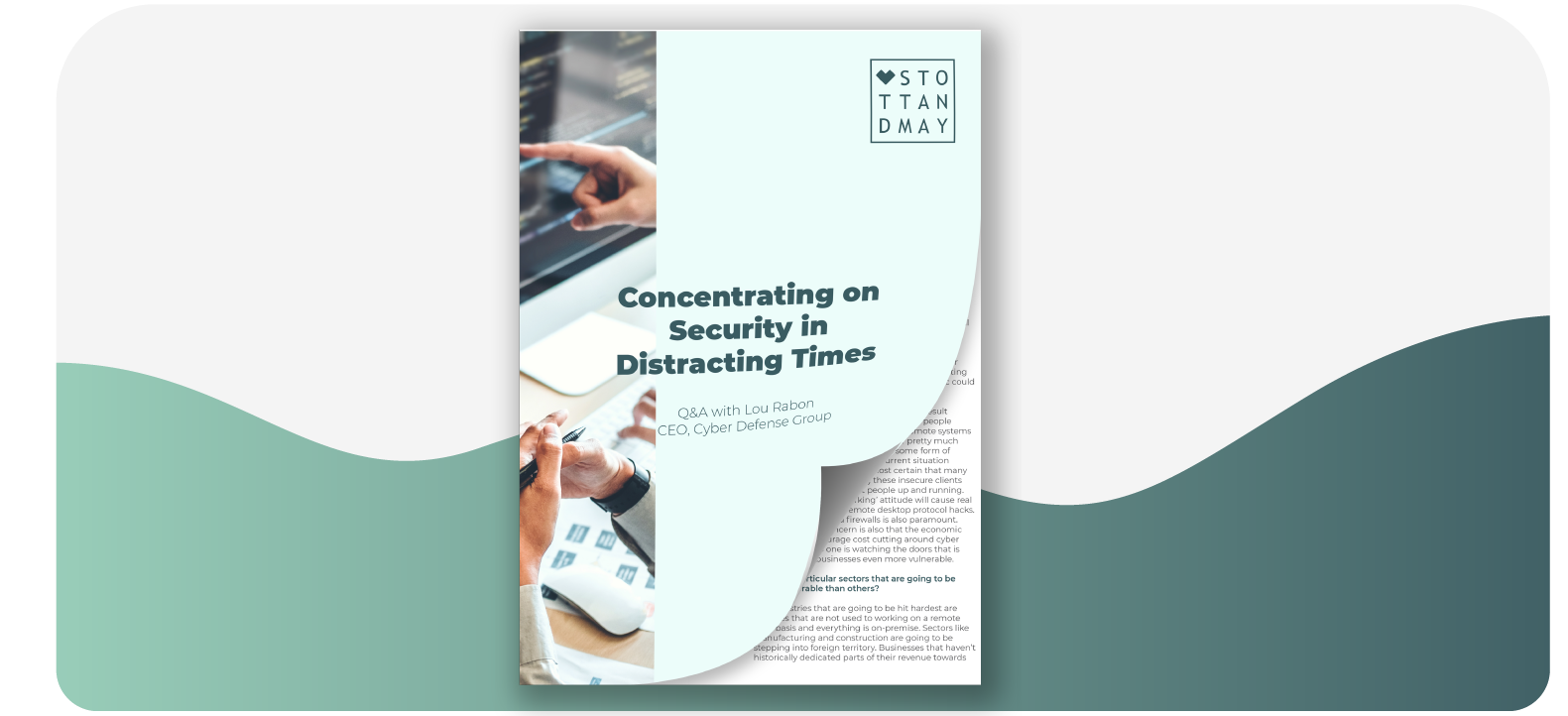 RESEARCH
Concentrating on Security
in Distracting Times
Advice from Lou Rabon, the CEO of Cyber Defense Group with over two decades of experience in cyber security.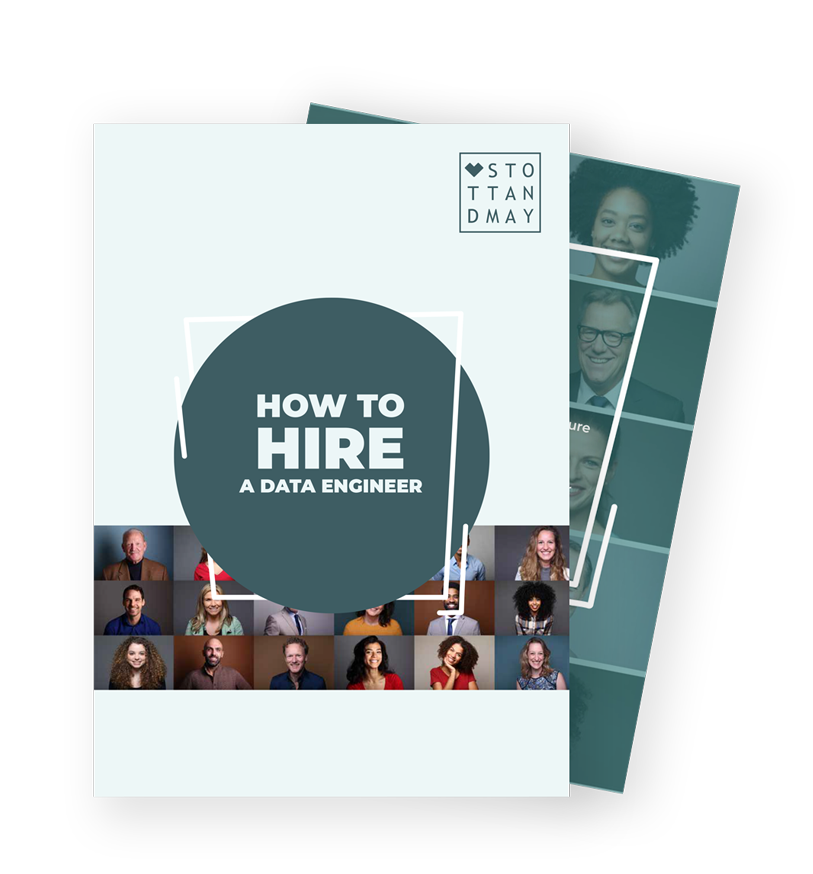 How to Hire a Data Engineer
Our How to Hire a Data Engineer guide examines the views of 50 data engineering candidates, both active and passive, across the UK, EMEA and US to provide quantitative feedback as to how employers can optimise their recruitment processes across a variety of lifecycle stages from attraction to retention.
Our Q&A feature with Dani Solà, Director of Data, Simply Business, provides additional insight on the challenges associated with sourcing talent and the evolution of the data engineering role.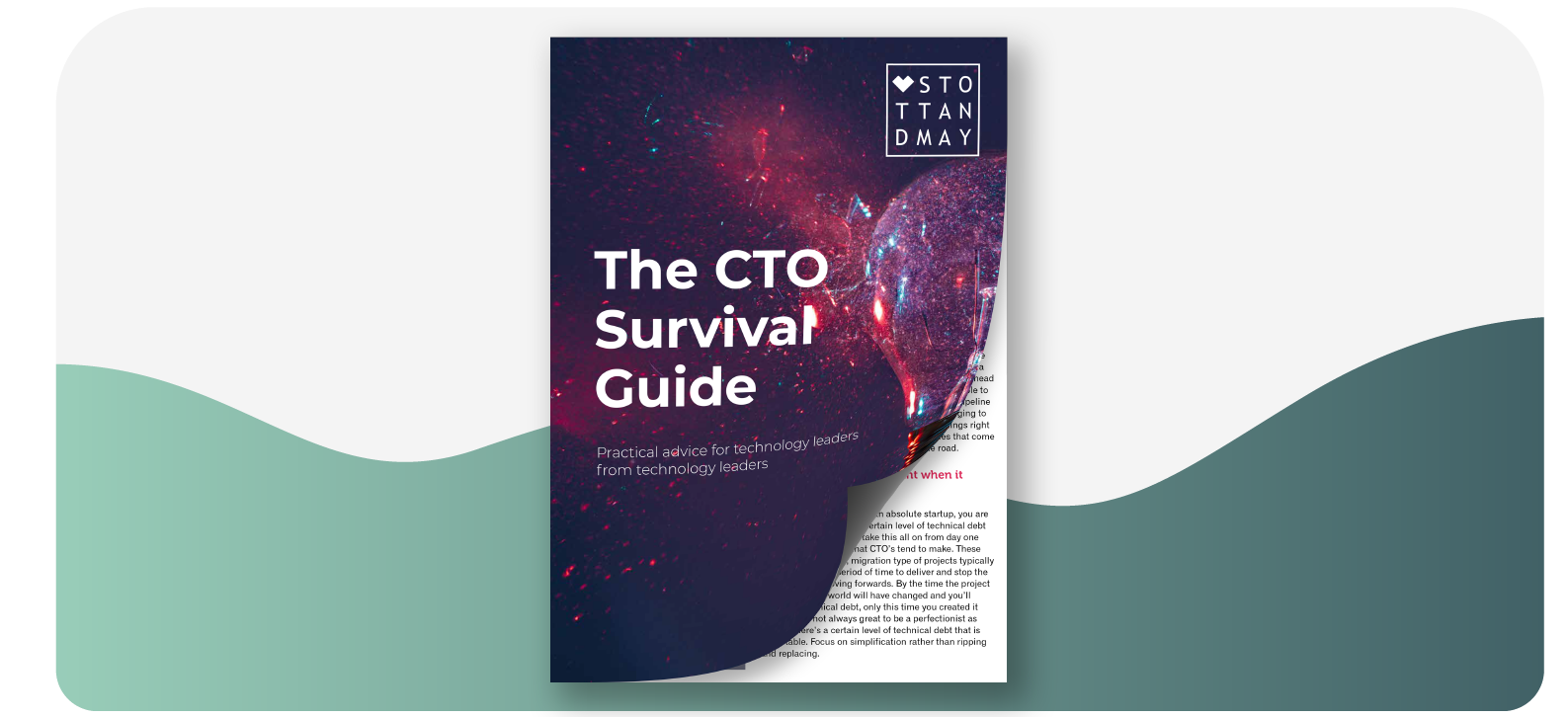 RESEARCH
The CTO
Survival Guide
This guide explores the critical success factors and common pitfalls associated with the CTO position.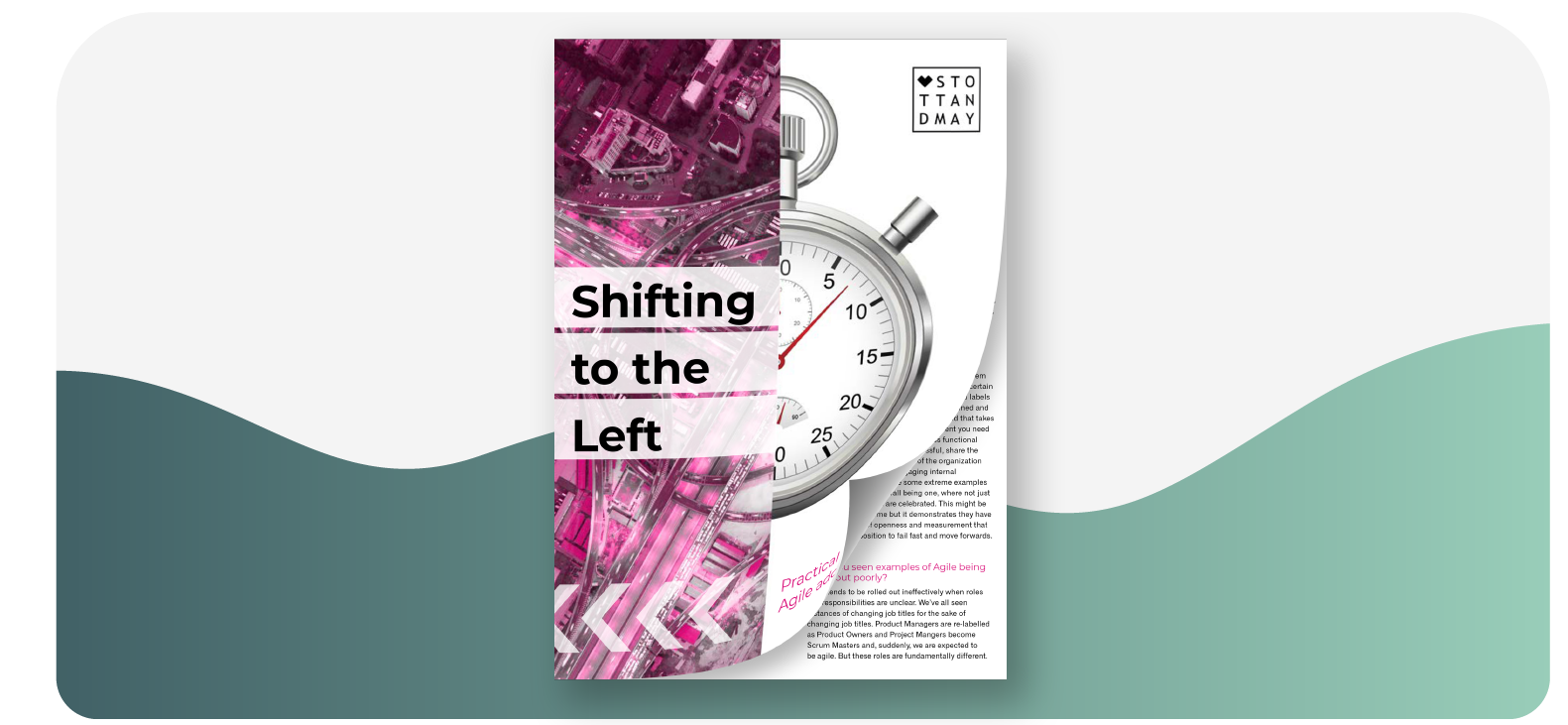 RESEARCH
Shifting to the Left:
Advice for Agile Adoption
Agile challenges and advice on how to develop strategies to overcome them.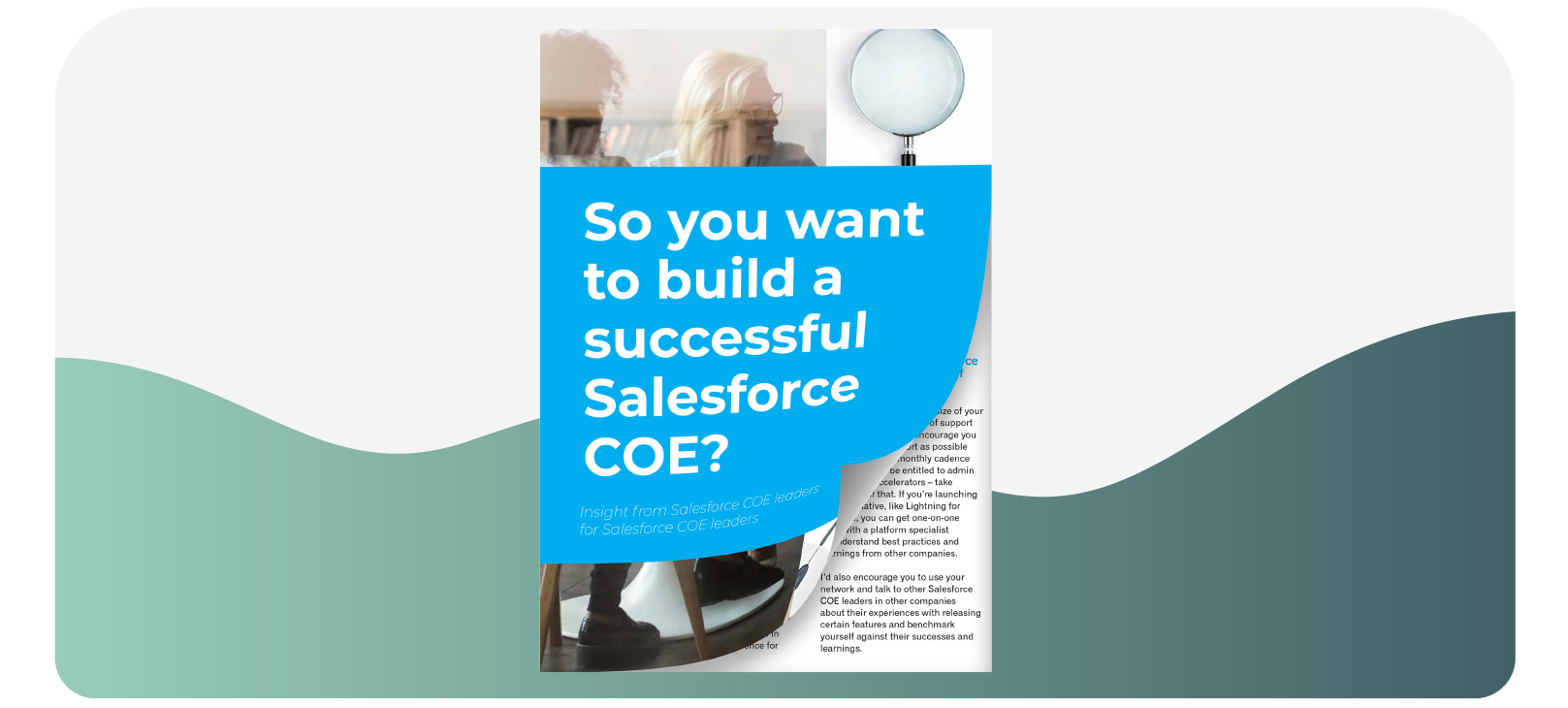 RESEARCH
So you want to build a successful Salesforce COE?
Critical success factors and common pitfalls associated with building a successful Salesforce COE..
So you want to be Successful in Customer Success?
Customer success is one of the fastest growing disciplines for high growth technology businesses today. In light of this, we wanted to shine a light on the best practices involved in building a high performing function.
Download this report to hear insights from Customer Success thought-leaders at Gainsight, Adobe and Rapid7.