Change management recruitment that delivers

on-time
Connecting transforming businesses with the talent they need to keep pace with customer demand through talent solutions that provide an extra level of agility and quality to mission-critical projects.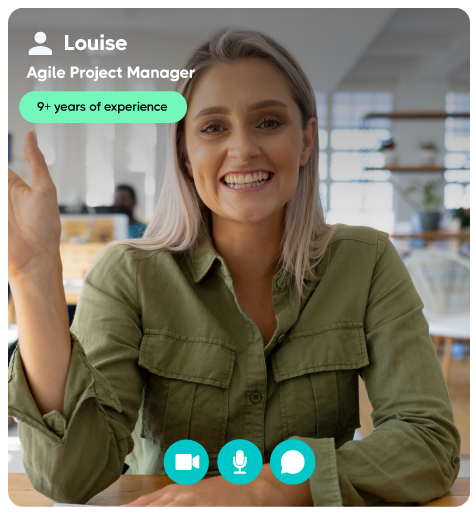 Access the
talent

to drive transformation forwards
Work with business change specialists
Get access to the domain knowledge you need to feel confident you've seen the best technologists out there.
Hiring processes that deliver results
Maintain candidate engagement from start to finish with tried and tested hiring processes.
The ability to resource projects at scale
Work with a partner that can help you build specialist teams from the top down or bottom up.
Position your brand with the right profiles
Stand out from other employers in the space with creative and engaging recruitment marketing deliverables.
Incorporate DE&I best practices
Select from a more diverse pool of talent with helpful advice to make your hiring process more inclusive.
Business change recruitment that runs on-time
Stay informed on the progress of key hires every step of the way with clearly defined project milestones.
Get started with business change recruitment projects.
We're here to support you on the following searches: Transformation Director, Programme Director, Programme Manager, Portfolio Manager, Business Project Manager, IT Project Manager, Agile Project Manger, Change Manager, Business Analyst, Process Analyst, Solutions Analyst, PMO Analyst, PMO Manager, Implementation Manager and more.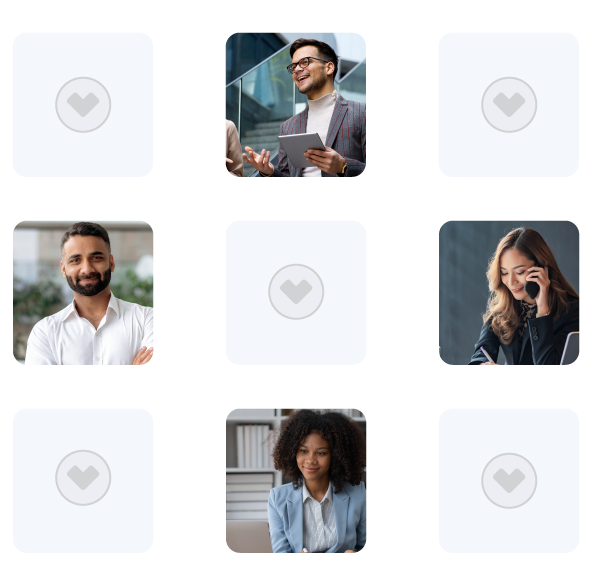 HOW IT WORKS
Business change and transformation recruitment delivered
differently
Get access to everything you need to make great hires for your business-critical projects. We'll help you deliver engaging, insightful, and, more importantly, successful business change recruitment campaigns by allowing you to select from a range of useful features.
DOMAIN KNOWLEDGE
Navigate the
nuances

of business change recruitment

If you're in search of deeper insights, expertise, and candidate networks to advance your hiring plans, you've come to the right place. Our seasoned business change recruiters will understand your brief and dramatically improve your candidate pipeline based on your own unique requirements surrounding soft skills and technical experience.
CANDIDATE ENGAGEMENT
Ensure candidates can see you're the
best option
The best candidates have options in a fast-moving market, like business change and transformation. Wouldn't it be interesting if you could position everything that's great about your vacancy, team, project, and business as part of your candidate acquisition process? Well, now you can. We'll support you in creating recruitment marketing deliverables to help you stand out.
PROCESS BEST PRACTICE
Business change recruitment that

delivers

on expectations
Whether it's refining job ads, market mapping, candidate evaluation, interview strategy formulation, progress reporting, offer coordination, or candidate engagement, rest assured that your business change recruitment campaign will come packed with features that drive successful outcomes.
We

deliver

on business change recruitment briefs
We engage with businesses that put technology and agile delivery at the centre of their business model. Take a look a some of the connections we've facilitated in the past.

Head of IT Transformation

ERP Change Management Lead




We
execute

on our projects so
that you can succeed in yours

"They worked diligently to understand my requirements and put forward potential candidates that met all business needs, whilst making the process smooth and seamless."


Programme Manager

AA Corporation

"I was particularly impressed by their collaborative and proactive approach. Their communication skills are great and they deliver a premium level of client and candidate care."

SSE

Project Manager

"They understand the drivers, the culture and dynamics to provide honest, insightful market intel and manage expectations. The service is a seamless and genuine partnership."


BAE Systems

Head of Recruitment Transformation
LATEST OPPORTUNITIES
Take a look at some of our
latest

roles in business change
USEFUL RESOURCES
Handy
insights

for better business change recruitment
Check out some of our latest hiring insight to give you some useful pointers and ideas on how to deliver seamless transformation recruitment campaigns.


Learn more about how we can help you get business change talent to really sit up and

take notice
Meet our
business change


recruitment team

Glenn Osborn
Associate Director, Reading

Danielle Barnes
Senior Consultant, Reading
Need to

raise the bar

on candidate quality for business change roles?