Technology sales recruitment that drives your

top-line
Find out how we're helping hiring managers and talent teams eliminate the opportunity cost of open seats by connecting them with world-class GTM talent in accelerated timeframes.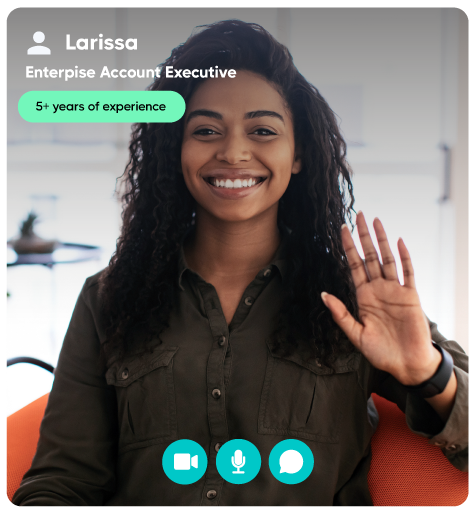 Hiring
exceptional

technology sales talent just got a whole lot easier
Entice high-performers in your direction
Make sure your role is positioned by recruiters that truly understand the motivations of elite sales candidates.
Expand into new geographies with ease
Access local knowledge and extend your network when putting your first person on the ground in a new territory.
Keep pace with growth expectations
A proven partner in supporting businesses through large scale GTM hiring projects off the back of recent funding.
Work with recruiters who know where to look
See more relevant profiles with recruiters that get the nuances of different sales motions in different tech markets.
Select from more diverse candidate shortlists
Build more productive sales teams that think differently by making your search and selection process more inclusive.
Tap into sales recruitment processes that deliver
Deliver an outstanding candidate experience every time, whilst developing recruitment processes that close talent.
SUCCESS STORIES
Your
quality filter

for technology sales recruitment

"We liked every candidate they presented to us. They all hit the profile exactly as we had described it."



Global Head of Sales - HCL Digital Solutions
A better way to hire sales & marketing talent.
We're here to support you on the following searches: VP Sales, Sales Director, CMO, Customer Success Leader, Regional Sales Manager, Head of Marketing, Global Account Director, Partner Manager, Enterprise Account Executive, Content Marketing Manager, Alliances Manager, Pre-Sales Manager, Sales Engineer, Field Marketing Manager, Customer Success Manager, and more.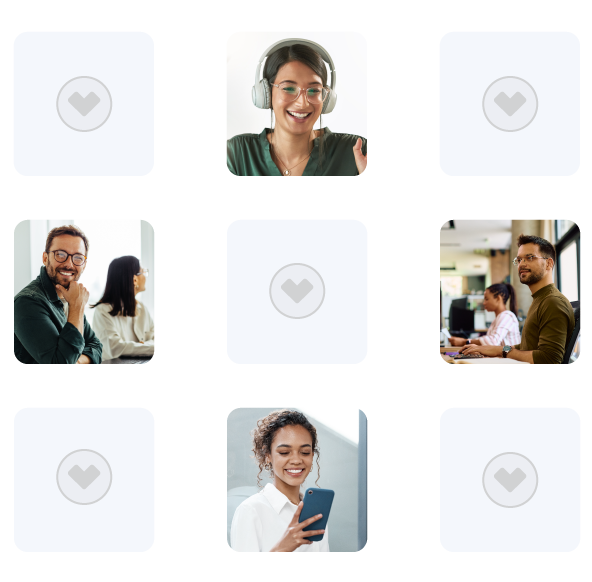 HOW IT WORKS
Start
building

great go-to-market teams today.

Spend less time sifting through resumes that miss the mark and more time focusing in on closing business. Our technology sales recruitment team will enable you to source the talent you need to scale with confidence.
DOMAIN KNOWLEDGE
Your

trusted

advisor for technology sales recruitment
Engage with specialist recruiters that have a track record of building some of the world's best sales teams. Leverage our connections, processes, and experience to execute meaningful recruitment campaigns that exceed expectations. Whether you're hiring sales leaders, individual contributors, or building high-impact teams at scale - our best combination of talent acquisition features will help maximize your chances of success.
CANDIDATE ENGAGEMENT
Technology sales recruitment that gets
attention
Great technology businesses are built on great sales teams and that's kind of a problem when you're struggling to attract high-performers. That's why we've put you back in control with customizable recruitment campaigns stacked full of value-add features to help you stand out from the crowd and make higher quality mission-critical sales hires.
PROCESS BEST PRACTICE
A repeatable

recipe

for outstanding technology sales hires
In a world where open headcount and empty seats impact your ability to meet and exceed growth targets you need technology sales recruitment partner that has a proven track record of delivering on demanding projects. Whether it's making multiple hires across a broad range of geographies or acquiring a new sales leader - our process works.
Whether you're in sales or sales recruitment,

track record

really matters
Check out some of our previously completed assignments in the technology sales space to get a better sense of our credentials.



Strategic Alliances Manager

Director of Customer Success


Delivering

sales talent on forecast

"Stott and May significantly outperformed the agencies that we have used in the past. They exceeded our expectations."


OwnBackup

CEO

"It's clear to me that the process works. We've sourced some excellent talent. I felt like it was handled; they've represented us really well."

Rosterfy

CRO

"They got it straight away. It was clear early on that they were dialled into the market and our needs. Stott and May operate with integrity."


Vyond

Director of Human Resources
LATEST OPPORTUNITIES
Browse exciting
sales & marketing

roles at awesome tech brands
USEFUL RESOURCES
Insights to

enable

success in B2B sales
recruitment
We're all about sharing best practices in technology sales recruitment, so check out some of our latest guides and reports.


Technology sales recruitment that's a little more

inspiring
Check out a few examples of our recruitment marketing deliverables to start getting a better sense of how we help some of the world's biggest (and smallest) technology brands drive improved candidate engagement.
Meet our
technology sales


recruitment specialists

Nick Castle
Associate Director, London

Toby Etherington
Principal Consultant, London

Kyle Rogers
Business Manager, New York

Patrick Costello
Principal Consultant, Los Angeles

Amy Macgregor
Senior Delivery Consultant, London

Joey Brodsky
Senior Manager, New York

Tim Sampson
Business Manager, New York

Christina Marks
Business Manager, Los Angeles

Ricky Engleman
Business Manager, London

Chizoba Uzuegbunam
Senior Consultant, London

Preyian Patel
Senior Consultant, London

Daniel Schneider
Principal Consultant, New York

Steven Swartz
Senior Consultant, New York
Need

help

with your technology sales recruitment?