Vyond press play on a more engaging, insightful, and collaborative sales recruitment process
Find out how Vyond executed a time-sensitive sales recruitment campaign to deliver on growth expectations while driving a deeper connection with customers.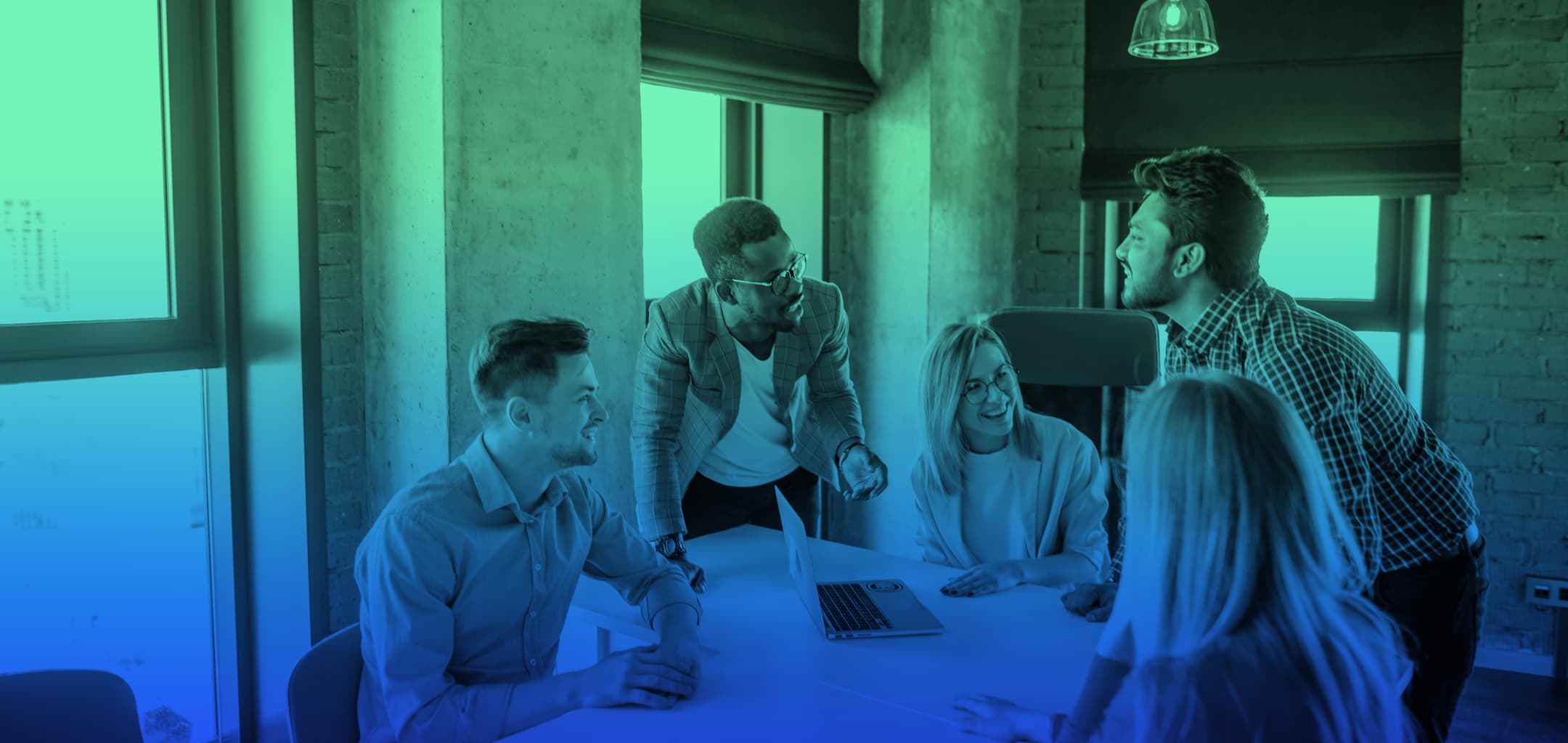 Industry
Software
Relationship Start Date
November 2022 - Present
Total Hires To Date
15
Current # of Employees
250
Head Office
San Mateo, California
Solution Deployed
Talent Finder +
Completed Assignments at Vyond
10 Expansion Account Executives | 2 Hunter Account Executives | SDR Leader | Sales Manager | Snr Marketing Analytics Specialist
THE CLIENT
About Vyond
Headquartered in California - with offices in Silicon Valley, Chicago, Hong Kong, Taiwan, and Thailand - Vyond is an enterprise-grade agile video creation studio that enables businesses across the globe to quickly create relevant, engaging content that motivates prospects, customers, employees, and communities to take action.
Founded in 2007 as GoAnimate by Alvin Hung, the business today has over 20,000 customers and supports millions of users worldwide. In April 2021, Vyond raised $50M in growth capital to take advantage of the immense demand for its platform and further extend its leadership position in the market.
Since joining the business as HR Director in 2018, Jeniffer Strub has played a crucial role in the company's expansion, from 30 employees in the US and 50 in APAC to a diverse global team of 250, shaping the people strategy while attracting and retaining the talent required to deliver a consistent track record of high growth, profitability, and customer satisfaction.
THE CHALLENGE
Exploring new talent pools to unlock opportunity
Toward the end of 2022, Vyond set plans to create a new team of Expansion Account Executives focused on improving penetration within their existing customer base. "The opportunity to grow through our existing customers was massive," Jeniffer explains. "We've always been fortunate to have a lot of inbound leads, but we had the vision to build a team dedicated to engaging with our existing customers on a deeper level, leveraging an ever-growing list of champions within our client community to culminate in additional referral opportunities and even more internal advocates."
Before kicking off any recruitment activity, Jeniffer and the team needed to decide where the roles would be based. "We were conscious that we could start to exhaust the resources here in Silicon Valley and were keen to open up potential new candidate pools. We'd recently hired a CMO in Chicago in a location-agnostic search and quickly realized that there's a wealth of tech talent in the region, particularly in sales. The time zone also made it a great option for the team to collaborate with European customers and colleagues. So, basing the new hires there was a good opportunity," Jeniffer reveals.
The Chicago talent market was new to Vyond's internal team, so it was always possible they might consider partnering with an external agency on the project. However, Jeniffer recognized the importance of finding a talent partner that understood their culture and processes and could represent the organization effectively. "We've got an amazing internal talent team that takes great pride in our candidate experience. We take it very seriously and want to ensure that people feel cared for at every stage. Any potential recruitment partner would need to share that philosophy."
"Stott and May got it straight away. It was clear early on that they were dialed into the market and our needs."
Jeniffer Strub, Director of Human Resources, Vyond
THE BUSINESS DRIVER
The talent to deliver on ambitious growth plans
Acquiring the right talent and quickly operationalizing the function was significant to Vyond's growth plans for 2023. "Our entire budgeting process was built on the assumption that we could get this team in place. We would've missed it if we hadn't made the right hires - it was crucial to build out the sales function to meet our financial objectives for the year," Jeniffer explains.
Vyond needed to build a team of fifteen Expansion Account Executives and one Hunter Account Executive in less than a quarter. But this wasn't just a numbers game. Candidate quality was crucial. The bar was set high from experience with certain selling motions to attitude and approach. "We needed candidates with an entrepreneurial mindset. Self-starters. Individuals that could jump in and learn while helping build the function. It was important for us to find the right fit to minimize ramp up - because we didn't really have time on our side."
THE ONBOARDING
Growth executed in perfect alignment
Vyond took the decision to work with Stott and May in November 2022, with the goal of getting the new team operational by January 1st. From the beginning, Jeniffer was impressed by the level of collaboration. "The onboarding process was pretty seamless. After hearing our story and understanding what we needed, Stott and May sent over some initial candidate profiles for feedback; this was really important for us to get a common frame of reference early on. We quickly started interviewing and made the first few hires almost immediately. It really became a partnership. We had great communication through weekly meetings and never felt like we were stepping on each other's toes. Knowing that they were dialed in on the sales roles allowed us to focus some of our resources on other high-priority searches," Jeniffer explains. "It became clear that Stott and May not only know the market, but they have a vast network of contacts, and we were able to capitalize on that right from the start."
"Finding a recruiter who understands us and can place themselves in the mindset of someone who works in our organization is refreshing. From experience, having several recruiters working on one role doesn't necessarily lead to better results; having one person who really understands our needs does, and that's what we found in Stott and May," Jeniffer states. "We had one single point of contact, which really contributed to the project's success. They aligned with our processes and shared MI, enabling full transparency between our internal recruiters and Stott and May. There was no competition; it was a matter of everyone working together to find the right people. In some cases, they even reviewed our own internal candidates, and their feedback and insights were always pretty spot on."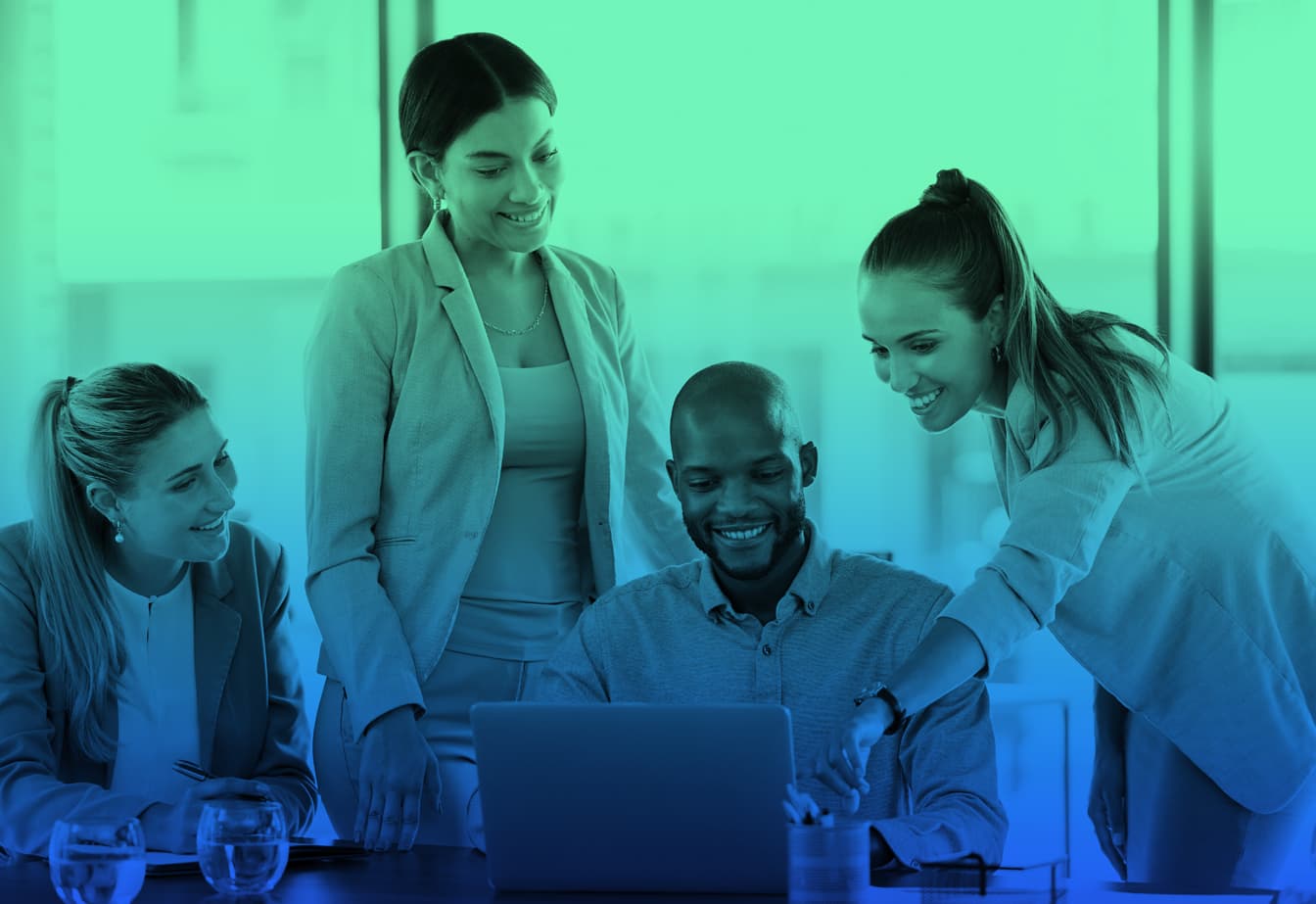 "I recommend Stott and May's experience in the technology sales and marketing space. They've been a true partner in helping us deliver on our growth plans. I fully expect to work with them again."
Jeniffer Strub, Director of Human Resources, Vyond
THE SOLUTION
Putting square pegs in square holes
Executing highly personalized recruitment campaigns is a labor-intensive and time-consuming process. Given the pace of growth at Vyond, Jeniffer recognized the need to find a specialist partner that could act as an extended team member. "We looked at doubling down on our efforts regarding candidate outreach on LinkedIn, but that would have taken a lot of time to manage. Our internal talent team is fantastic, but we were already working on 30-35 other open positions, so it became a logical decision to look at our options given the timeframes and strategic importance of the project."
From an internal referral, Jeniffer started to explore the potential of working with Stott and May's technology sales practice. She wanted a partner that was knowledgeable about sales talent in Chicago and also easy to engage with. After meeting the team, she knew there was a natural synergy. "Stott and May got it straight away. They have a precise knowledge of the sales talent in Chicago. We needed a firm that understood the talent pool in that area. It was clear early on that they were dialed into the market and our needs," Jennifer comments. "So often, we've worked with recruiters that try to fit a round peg in a square hole. But our company is unique. Stott and May didn't do that, which impressed me because they took the time to listen to exactly what we needed and dialed in very quickly. It wasn't just the technical skills or past success in sales, but on the drive, the personality, and fit; the intangible aspects that recruiters typically don't always hone in on."
THE RESULTS
A mutual commitment to quality
As a result of this tight collaboration and some excellent internal hiring processes, Vyond was able to build a team of 15 Expansion Account Executives, 10 of which were sourced directly through Stott and May. But that's not where the story ends. Jeniffer reveals, "Stott and May went on to help us source two Hunter Account Execs, a Sales Manager, and an SDR Leader. They've all been phenomenal hires. Not only did we execute the initial sales project, but we opened up more assignments to Stott and May in areas like marketing analytics, for example."
Given the deadlines associated with the project, Jeniffer was impressed by the speed and predictability of Stott and May's search process. "We started working with them on November 15th, and we were interviewing candidates two days later. The first offer letter went out on December 2nd. To secure a high-quality hire within the first two weeks of a challenging project is a testament to the connections and search methodology that Stott and May can bring to the table."
Today, Jeniffer credits Stott and May's role in helping to shape their growth into the new Chicago office. "In working with Stott and May, we found that the Chicago market was an untapped resource, and we were able to find a lot of great candidates. For any position we hire for going forward, we can look at talent pools here in California or Chicago, which provides us with even more flexibility as we scale. The first thing that comes to mind when I think of our experience with Stott and May is that they operate with great integrity. There was no desire to make a quick fee on a placement. Every candidate delivered to us was very deliberate. They reviewed every single one personally and were very involved in ensuring they could succeed at Vyond," Jeniffer concludes.
Feeling inspired to make better hires?
Find out more about our technology sales recruitment team.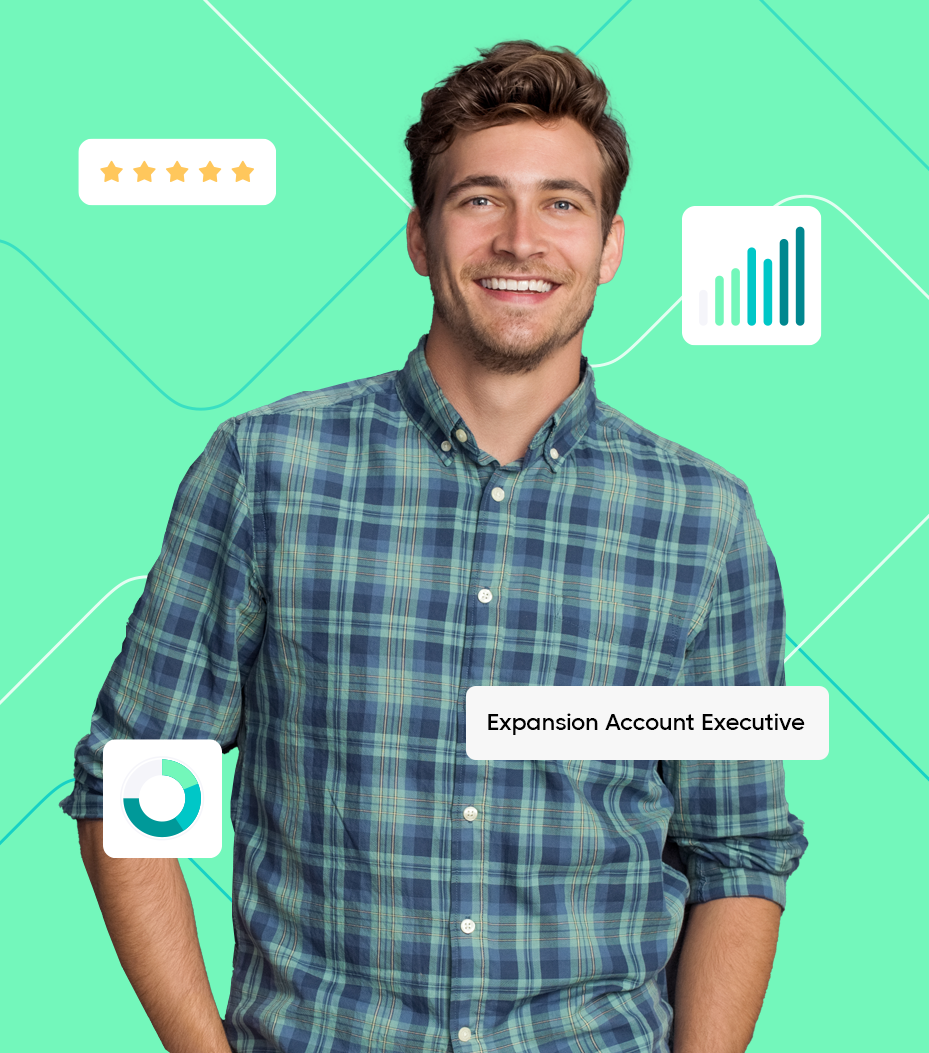 "Stott and May operate with integrity."
There was no desire to make a quick fee on a placement. Every candidate delivered to us was very deliberate and they were very involved in ensuring they could succeed at Vyond.