Praetorian develops the right formula for crucial security hires
Find out how Praetorian was able to achieve their cyber security hiring goals in the wake of a $10 million series A funding round.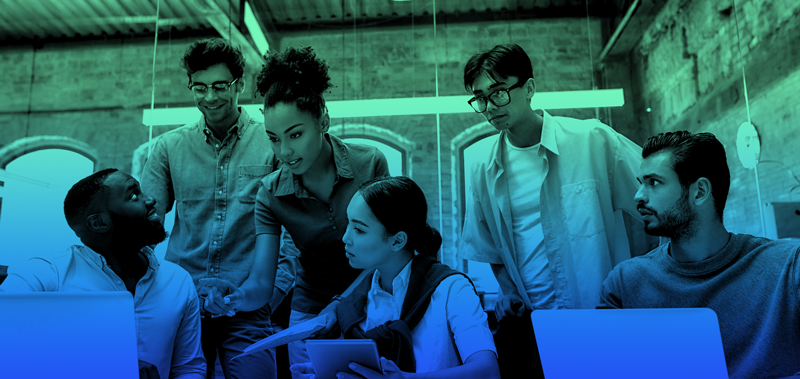 Industry
Cyber Security
Services & Software
Relationship Start Date
August 2020 - Present
Total Hires To Date
31
Current # of Employees
120
Head Office
Austin, Texas
Solution Deployed
Talent Finder+
Completed Assignments at Praetorian
Technical Director Cloud Security | 6 Product Security Engineers | 6 Senior Security Engineers | Lead Security Engineer | Staff Cloud Security Engineer | 2 Cyber Security Managers | Defensive Security Manager | Application Security Manager | Red Team Security Consultant | Lead Incident Response Engineer | Principal Security Engineer | 4 Security Engineers
THE CLIENT
About Praetorian
Praetorian is a cyber security solutions business that is helping today's leading organizations gain confidence that their place in the next wave of innovation is secured.
Based in Austin Texas, the company is renowned for its adversarial DNA and offensive security background, providing its customers with the best chance of protecting themselves against an evolving threat landscape as the stakes continue to rise.

The business was founded by CEO Nathan Sportsman, a little over a decade ago, and had seen rapid organic growth through to January 2020 when the business went through a $10 million Series A funding round - laying the
foundations for the next stage of its growth story.
THE CHALLENGE
Creating a recruitment process that scales
In August 2020, the market demand for Praetorian's services and software offerings had seen continued growth, despite the initial uncertainty created by the global pandemic. As such, it was time to aggressively ramp up hiring for key positions across their software and services portfolio. But achieving the sheer scale required was always going to be a challenge in a competitive cyber security talent market.

Nathan Sportsman, CEO of Praetorian, understood the need to augment existing internal resources with a well-connected industry specialist. "We realized that there
was no way that we could meet the hiring goals we had alone. We had already hired internal recruiters, which was a new initiative, but even having an internal team wasn't enough. We needed to bring in an outside partner as part of that recruitment ecosystem - to help us get to where we needed to go," said Nathan.

Ensuring that the Praetorian brand stood out in a market where candidates have an abundance of options was a front-of-mind issue for the business. "There are over half a million unfilled cyber security roles in the United States alone. As a result, we really needed a partner that could help get people excited about the opportunity at Praetorian versus other opportunities," Sportsman noted.
"
When I get on a discovery call with a candidate, I don't need to be in selling mode. I know that's already been done.
"
Nathan Sportsman - CEO, Praetorian
THE BUSINESS DRIVER
High-quality, time-sensitive talent acquisition
People are central to the proposition at Praetorian, so finding an impressive pipeline of candidates was always going to be a strategic growth priority. "Everything that we do is people-based. Whether that's on the services side through to scaling a software product, it always comes down to the people, the culture, and the talent. Ultimately, that's how you win a market," Sportsman said. "It's crucial that you get that right in a timely fashion. Otherwise, you might miss the market and the opportunity in front of you."
The strategic nature of these hires meant that there was little room for manoeuvre between time-to-hire and candidate quality. Failure to optimize the recruitment process would culminate in a major opportunity cost. "We couldn't execute both strategically & tactically on some of the plans that we had without filling these positions. I don't think it would have been possible to fill those roles in the timeframe that we did without Stott and May's help. Getting those people in place has allowed us to realize our vision in a timely manner," Nathan adds.
THE ONBOARDING
A shared vision of success
Nathan had briefed several other agencies in the past, only to find that the candidates they were presented with fell wide of the mark - wasting valuable time and resources. The onboarding experience with Stott and May was far more efficient. "From a kick-off standpoint, it was clear that the team knew what they were doing. That process of understanding what the definition of 'done' looks like ran like a well-oiled machine and we quickly saw that brief being brought to life in the shape of relevant candidate profiles," Nathan commented.
"Stott and May took the time to understand our culture and align to our overall hiring strategy. They quickly built up an understanding of what we were looking for. For me, I look at recruiting as a very intimate process. Much like sales. It's not normally something that I would want to outsource. But the way that Stott and May have represented our business, coupled with the success that we've had and the candidates that we've seen - I see this partnership continuing well into the future."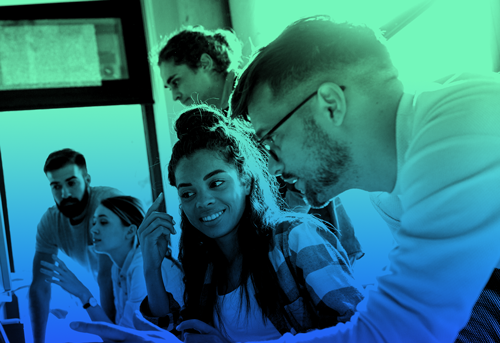 "I've been in awe of their network and the number of relevant candidates that they've been able to put in front of us."
Nathan Sportsman - CEO, Praetorian
THE SOLUTION
Market knowledge and dedicated support
Praetorian invested valuable time and effort into a variety of other options prior to working with Stott and May. "We tried various job advertising and recruitment platforms along with other external recruitment agencies, but we never really found success. What we typically saw was a smattering of candidates, but the quality and the vetting process were simply not there. We found ourselves investing a lot of time with little return. Initially, we were skeptical about working with Stott and May as we hadn't seen a recipe for success from other external agencies," Nathan states.
Nathan met with the Stott and May team who proposed their Talent Finder + solution as the most suitable option to deliver the market knowledge and dedicated support required to captivate candidate communities in the security space. "We were really impressed with the quality of the recruiters that we had exploratory conversations with. I could see that they'd represent our brand well in the market. It felt like they'd be an extension of our team, so we saw the benefits of a deeper relationship rather than just a pay-by-results type of approach. I had no issues in doing that as I knew by then we would be successful," Nathan commented.
THE RESULTS
High-impact hires and outstanding retention
With the help of Stott and May's cyber security recruitment practice, Praetorian was able to optimize their candidate pipeline in weeks rather than months. "We started to see results within a week. It was surprising how quickly the team came online and dialed in on exactly what we were looking for, delivering repeatedly on the brief," Nathan commented.
They were also able to improve their overall candidate conversion rate and make 31 key security hires for the business. But perhaps most importantly of all the talent acquired as a result of the partnership is making a significant impression on the business. "The candidates that we hired with Stott and May are doing phenomenally well. They've helped us become even more competitive as a company," Nathan added.
Today, Nathan credits Stott and May as an important component part of Praetorian's continued success. "I think hiring is the most important thing a company can do and get right, and Stott and May have been crucial partners for us in achieving that goal. The work that we have done with them will help us get to where we need to go as a business, and I see working with them as a real point of competitive advantage."
Feeling inspired to make better cyber security hires?
Find out more about our cyber security recruitment team.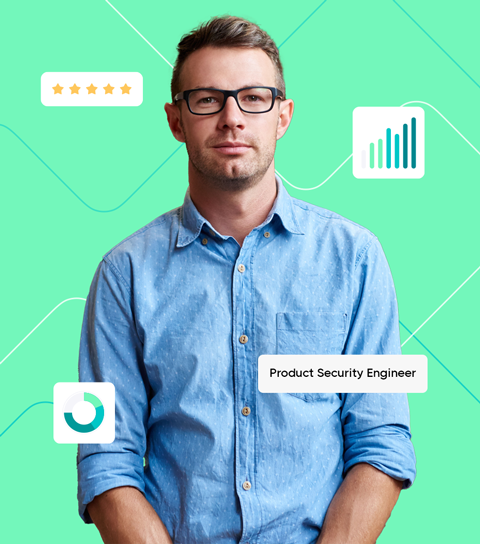 "A real point of competitive advantage"
We started to see results within a week. It was surprising how quickly the team came online and dialed in on exactly what we were looking for, delivering repeatedly on the brief.