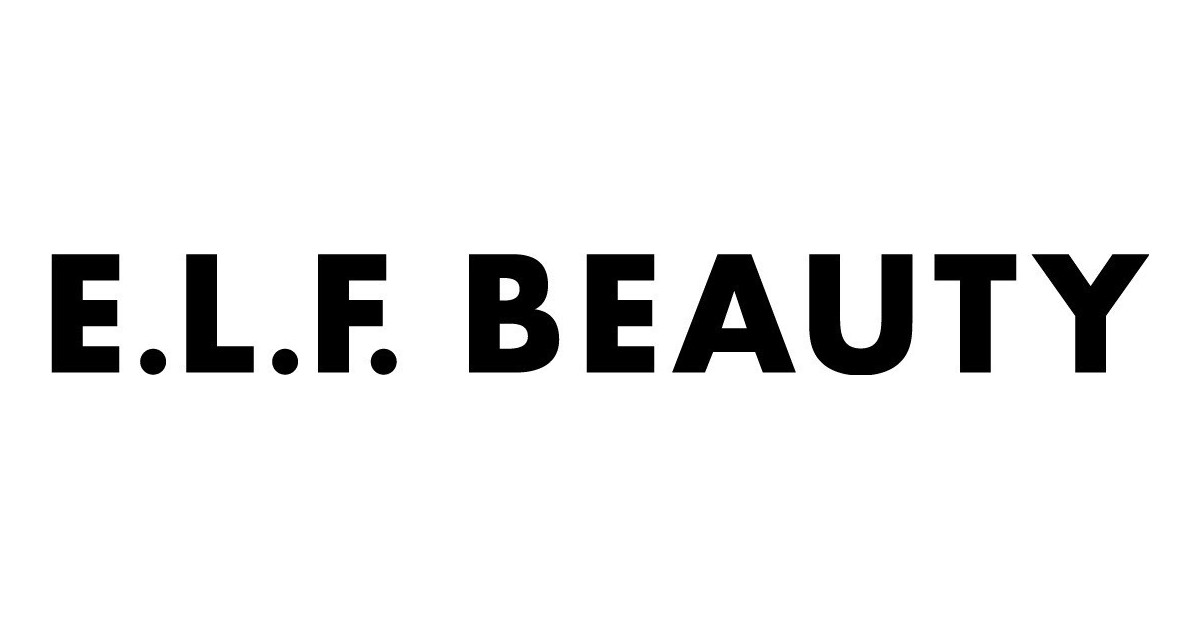 e.l.f. Beauty raises the bar when it comes to unlocking a new pipeline of SFCC talent
Find out how e.l.f. Beauty executed a successful SFCC migration and future-proofed their in-house development team with the help of Stott and May.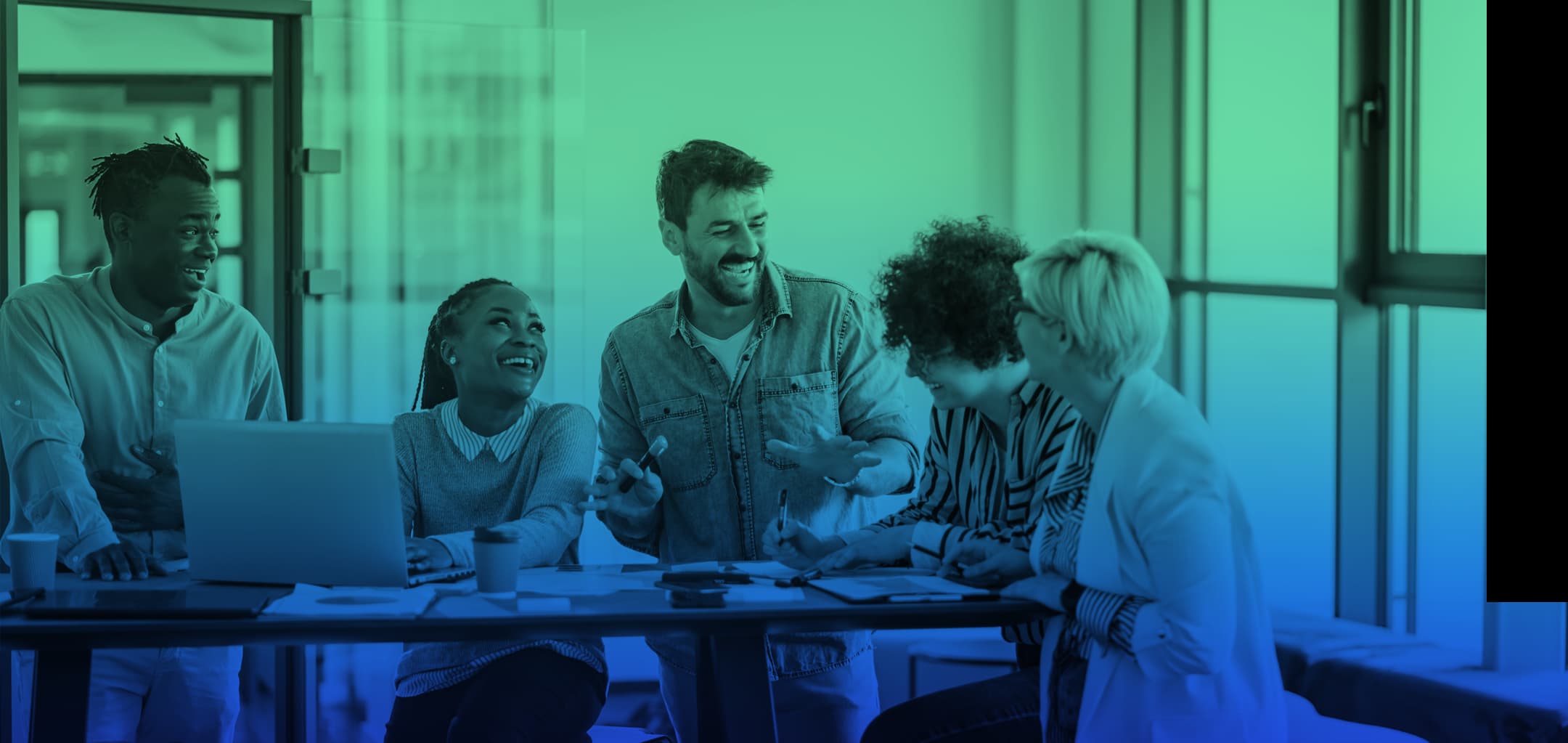 Industry
eCommerce/Retail
Relationship Start Date
June 2018
Total Hires To Date
15
Current # of Employees
350
Head Office
Oakland, California
Solution Deployed
Talent Finder +
Completed Assignments at e.l.f. Beauty
7 SFCC Developers | eCommerce Manager | Lead Architect | Technical Architect | Digital Project Manager | Mulesoft Developer | Scrum Master | Director of Digital Retail
THE CLIENT
About e.l.f. Beauty
e.l.f. Beauty builds brands designed to disrupt industry norms, shape culture, and connect communities through positivity, inclusivity, and accessibility. The company's deep commitment to clean, vegan, cruelty-free beauty with unparalleled quality for the price has fueled the success of its flagship brand, e.l.f. Cosmetics since 2004 and driven its portfolio expansion.
Today, their portfolio of brands includes e.l.f. Cosmetics, e.l.f. SKIN, pioneering clean-beauty brand Well People, and Keys Soulcare, a groundbreaking lifestyle beauty brand created with Alicia Keys. Their brands are widely available online and across leading beauty, mass market, and clean beauty specialty retailers globally.
Since joining the company in 2018, Associate Director of Engineering Kelly Jones has played a pivotal role as the primary member of the company's then-newly established internal development team for Salesforce Commerce Cloud (SFCC) and Demandware. Over the last five years, Kelly has built a talented team of in-house developers that continue to contribute, e.l.f. Beauty's global success and expansion.
THE CHALLENGE
Building an in-house SFCC development team with a unique blend of skills
Back in 2018, after transitioning from a homegrown system to Salesforce Commerce Cloud, e.l.f. Beauty made the strategic decision to bring its development team in-house. This move would allow the company to maintain efficient support for the platform migration and ensure continued success. "We wanted to build a trusted in-house development team rather than using an SI," says Kelly. "One of the main reasons was being able to control our own destiny. Rather than relying on a vendor, an in-house team would enable us to move at what we affectionately call 'e.l.f. speed' and open many more doors than relying on somebody that may or may not get the job done."
The right talent would be crucial to building a successful team in the Commerce Cloud niche. With over a decade of experience in traditional programming and homegrown e-commerce systems, Kelly sought high-quality candidates with varied, transferrable skillsets. "Commerce Cloud is a niche market, and finding talent of the caliber we need is challenging. I've always looked for what I would call a full-stack developer, someone with knowledge on both sides of that fence because a person of that quality will be more productive in getting things done." Finding individuals with front and back-end knowledge, as well as hands-on SFCC experience, made generating a suitable candidate pipeline a key challenge for Kelly.
"We were looking for individuals who were at least familiar with some sort of architectural framework on the front end. With our Headless Commerce, under the hood, it's using React. Often, you'll find front-end developers who are very proficient in React but don't have any Commerce Cloud experience. We needed candidates with a blend of those skill sets to support our efforts utilizing PWA Kit with SFCC. It's a very niche market, and we wanted the ability to cast a bigger net in a highly-specialized market to reach these hard-to-find candidates."
"Stott and May stood out to me; they were able to present a pipeline of candidates more quickly than others, and we were able to fill the open roles faster than anticipated."
Kelly Jones, Director of Engineering, e.l.f. Beauty
THE BUSINESS DRIVER
The agility to deliver the right talent at the right time
e.l.f. Beauty needed experienced, flexible developers to provide more bandwidth in a highly agile team. "We recognize that to get a certain amount of work done within a set time frame, we will need a certain amount of resources. Most of the time, we don't look at it from the development team's perspective; there are multiple projects in flight all the time at e.l.f., so we run through an agile process. It's not on a project-by-project basis. We take a more holistic view of what the work looks like over the next six weeks, and everyone works together to ensure it gets done. The one exception to this is that for the last 8-9 months, we've had a team focus purely on PWA to get it out the door. We split the team to have some folks focus squarely on standing up the PWA site versus what we call our brands team, which is the team that maintains and implements new functionality on the current state site," Kelly explains.
"Aside from this instance, typically, as we work through our agile process and break down the projects into more digestible chunks, we have a sense of what our velocity looks like and then know with pretty good accuracy how much work we can get done and how we'll need to resource it. This means that regarding what we look for in candidates, e.l.f. tends to be a more technically challenging environment for a lot of developers because we push the envelope a little bit. We're not what you'd expect from a traditional Commerce Cloud 'off-the-shelf customer; we're agile in how we work, so we need experienced talent with a broad technical background. They need to understand the concepts and get ramped up much more quickly than somebody who is a traditional Commerce Cloud developer, but these types of individuals are not always easy to find."
THE ONBOARDING
An effective process built on earned trust
Delivering the right candidates for e.l.f. required a true understanding of the unique hiring needs within the development team. "Stott and May and e.l.f. have grown together as a team. It can take a few candidates to nail down exactly what we look for, but from the beginning, they worked to develop that understanding. Their willingness to build that trust has led to our five-plus-year relationship."
Given the specific nature of the search, it was essential to hit the ground running. "Stott and May might even work faster than we do. We had candidates coming through very quickly; they absolutely work as fast, if not faster than 'e.l.f. speed'. The communication was fantastic; if I had any questions about anything or if something needed immediate attention, Stott and May were always available right away. From our perspective, onboarding is usually a straightforward process for both contractors and full-time employees. For contractors, if they are in a current engagement that is ending, Stott and May will work to find a mutually agreeable date to come on board. For FTEs, we work with the candidate to determine a start date that allows ample time for them to off-board from their current position. We've found that giving candidates two weeks to a month to make the transition works well. With their consistent availability and efficiency, overall, Stott and May have helped ensure a seamless onboarding experience."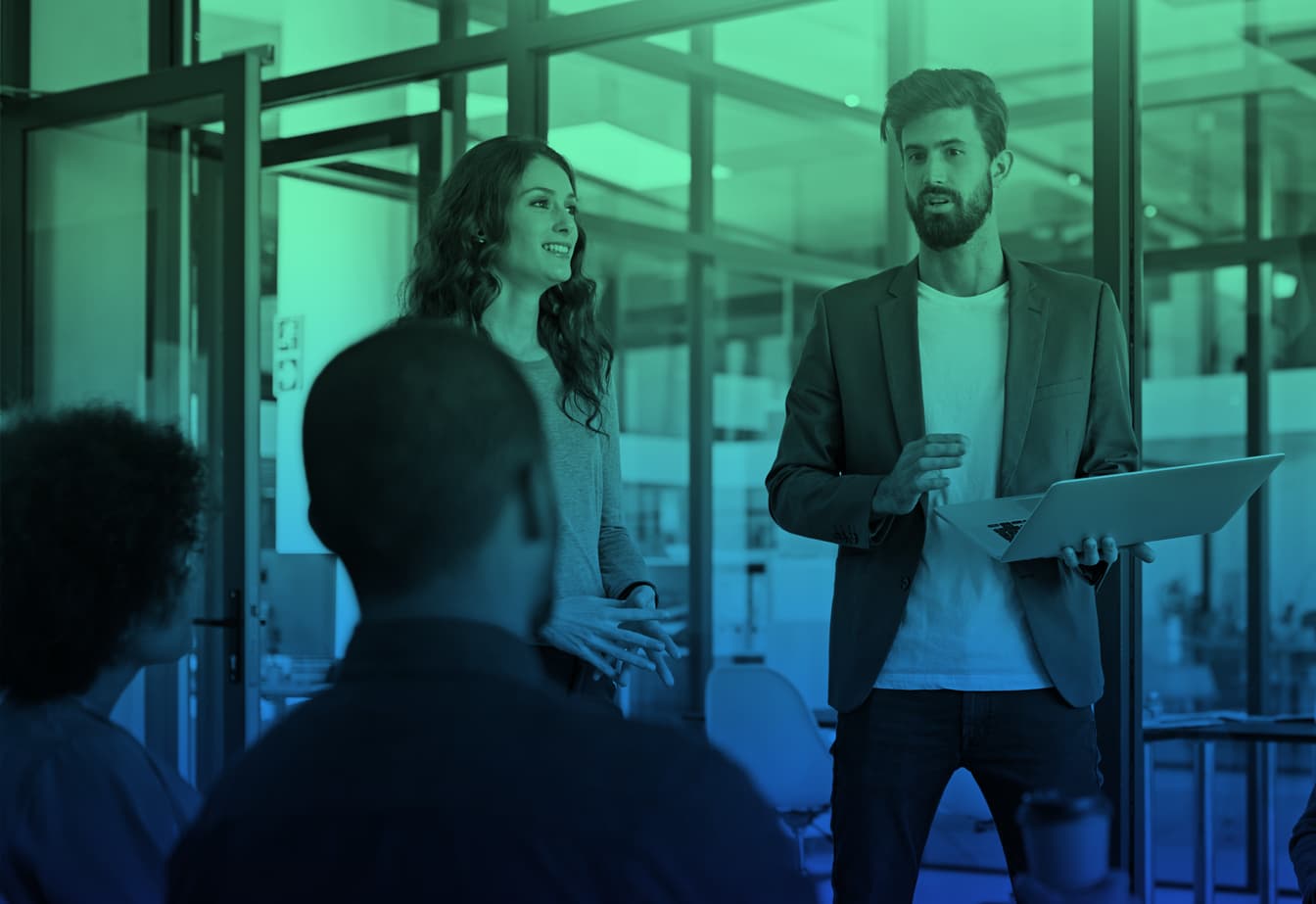 "Over the last five years of working with Stott and May, they have built a very productive relationship that works for both parties."
Kelly Jones, Director of Engineering, e.l.f. Beauty
THE SOLUTION
Tapping into a broader network in search of the ideal candidate profile
With an existing track record of placing successful candidates in various departments at e.l.f., Stott and May already had a strong reputation within the company when Kelly joined. As a result, when the challenge arose of attracting top-tier SFCC developers with broad technical experience, he turned to Stott and May. "Although we had some internal resources to help with recruiting, we didn't have a full-staff recruitment team. This made it even more challenging to find the caliber of talent we were seeking, especially in the niche market of Commerce Cloud. Stott and May had already established a solid reputation within e.l.f., so naturally, that's how my relationship with them began."
"Given the technical background we were seeking in our ideal candidate profile, Stott and May had a much wider net to cast and would be more efficient in finding those individuals than we were. While we do have relationships with other recruiting organizations, the speed at which we receive candidates from them can often be challenging. Stott and May stood out to me; they were able to present a pipeline of candidates more quickly than others, and crucially, with a larger pool to choose from, we were able to fill the open roles faster than anticipated. Over time, Stott and May have become a go-to for my department because of the quality and speed they deliver and the long-term relationship they've built. They have certainly been at the forefront of the recruiting partners we work with."
THE RESULTS
An indispensable partnership that continues to deliver
Over the past five years, Kelly has built an efficient in-house development team that continues to grow with the help of Stott and May. "Initially, we started with contract hiring and later began working with the perm team. Stott and May have been instrumental in finding candidates with the precise skill sets we need. Their ability to identify the right talent has been exceptional, and as a result, we've seen tremendous success. Some of the candidates Stott and May have placed with us have continued to be a part of our team, both as contractors and full-time employees."
"Integrity is the first thing that comes to mind when I think of Stott and May, and in my years of working with them, they have built a very productive relationship that works for both parties. The candidates that have come forward in that time have been top-notch, and their work continues to impress us. As projects come through the pipeline, we know we can rely on them to help us ramp up by providing us with top talent in a timely fashion. The longevity of our relationship with Stott and May speaks to the results they have delivered, and based on these consistent outcomes, we continue to come back to them - they're the first choice," Kelly concludes.
Feeling inspired to make better eCommerce hires?
Find out more about our eCommerce recruitment team.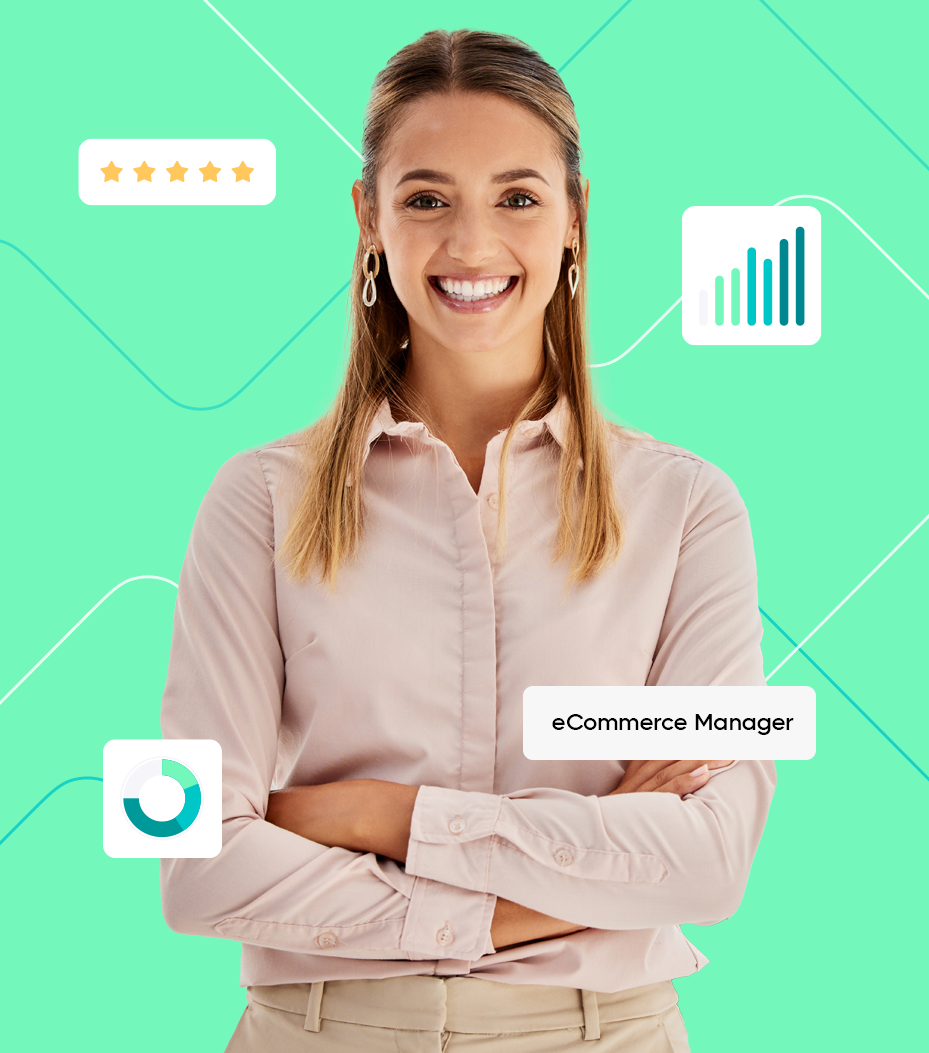 "We can rely on Stott and May"
The longevity of our relationship with Stott and May speaks to the results they have delivered, and based on these consistent outcomes, we continue to come back to them - they're the first choice.