Rosterfy expand their roster of
revenue-generating talent
Find out how Rosterfy were able to set their European business up for continued growth in targeted timescales with help from Stott and May.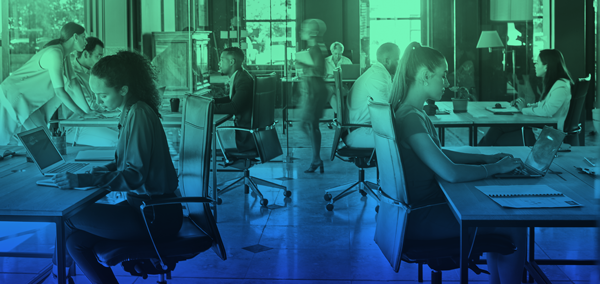 Industry
Software
Relationship Start Date
March 2022
Total Hires To Date
9
Current # of Employees
40+
Head Office
Melbourne, Australia
Solution Deployed
Talent Finder
Completed Assignments at Rosterfy
Sales Lead | Director of Customer Success | Customer Success Manager | Marketing Manager | Demand Generation Manager | Account Executive X2 | Technical Account Manager | Technical Account Executive
THE CLIENT
About Rosterfy
Rosterfy is a rapidly growing software-as-a-service company that provides industry-leading volunteer and workforce management solutions to some of the world's biggest events, non-profits, and organizations.
Headquartered in Melbourne, Australia, Rosterfy is a global business with office locations in London, Denver, Qatar, Vietnam, and Sydney. They are focused on designing software that connects communities to events and causes that people are passionate about. Enabling charities and major events like the Super Bowl, the Qatar World Cup, the Commonwealth Games, and more to recruit volunteers, manage them, and keep them engaged over time.
Founded in 2014 by Bennett Merriman and Shannan Gove, Rosterfy has experienced massive organic growth over the past 12 months. Headcount has doubled over the course of 2022 from 20-40, largely driven by high demand from new customers alongside partnering with existing clients to provide them with additional value from the broad range of modules and features available within the solution suite.
THE CHALLENGE
Timely talent acquisition across geographic boundaries
As a Sydney-based CRO, Chris Wigan faced the challenge of scaling a team across the geographic divide between Australia and the UK. "We had reorganized the structure of our customer division to create a joined-up sales, marketing, customer success, and partnerships team," Chris explained. "Within those pillars, we have growth territories or, as we call them, growth pods. Having this pod mentality across distinct regions allows us to scale different skills that match the customer journey in each market. This project focused on the UK and Europe pod in terms of hiring a sales team and sales leader but some of the other more senior roles across customer success and marketing were also global in nature."
Not being physically located in the region presented some initial complications for Chris around candidate outreach and screening in a highly competitive talent market. "It's been such a volatile market for talent; we've seen a big increase in demand for people. As you can imagine, when I'm on the other side of the world trying to contact candidates, they're already gone by the time I reach them," Chris commented.
To add to the complexity, the timing was also crucial for Rosterfy. "A key part of our brief was that Stott and May only had a short period of time to get some of the candidates up and running and started with us before I made a trip over in July to help onboard them. As you can imagine, these are serious roles, and embedding that Rosterfy culture was so important for us. You can't do that remotely. You really have to be there. I didn't want a situation where I would come back and have nobody to onboard. So that made it a really crucial 3 months for us all," Chris reflected.
"Having a really solid recruitment partner would allow us to continue doing what we do best; selling software and building a robust volunteer experience for our customers."
Chris Wigan - CRO, Rosterfy
THE BUSINESS DRIVER
The freedom to focus on the core business
The UK and Europe region contributes towards a significant proportion of Rosterfy's revenue, so making the right hires was crucial to future growth prospects. "One of the main roles we were looking for was someone to lead the pod in the UK," Chris explained. "We needed a sales leader. Someone with that player-coach mentality. It was key for us to find the right type of candidate that would demonstrate our values, roll their sleeves up, be incredibly hands-on, and get stuck in. But all of the hires in this pod were critically important. We needed a Customer Success Director, which was a global role based in the UK, and also a Marketing Director that could pass local feedback to our product team and build out the go-to-market strategy for the UK and Europe."
Chris had to manage the balance between finding the ideal candidates for strategically important roles whilst also focusing on the core business of driving revenue growth globally. "When you start seeing double growth and are moving into triple growth, it becomes incredibly hard to keep up with that pace. We knew that having a really solid recruitment partner in place would allow us to continue doing what we do best, which is ultimately selling software and building a robust volunteer experience for our customers," Chris highlighted.
THE ONBOARDING
Insight at every stage of the process
Given the timescales associated with the project, it was essential to hit the ground running. "Stott and May had a process in place that was very clear, very structured, and expectations were managed at every stage. It was a really personable and consultative approach. They took the brief efficiently. They uncovered some of the key challenges we were facing. And they also made sure we were competitive on salaries, which was important to us as we didn't have that local knowledge," Chris observed.
"They added value to the job descriptions and prioritized the key things that our target candidates would be looking for. The insights and intelligence that were presented to me were very clear right from the outset, and that's why we partnered with Stott and May on not only one role but multiple roles," Chris added. "They were candid throughout the search; I really valued their honesty, and they were brave with me. You can get really excited about a candidate and think they're the right fit, but ultimately, there are a lot of opportunities for candidates out there at the minute. You have to find the right one and know they genuinely want to be in a business like yours. That level of transparency with your talent partner is essential."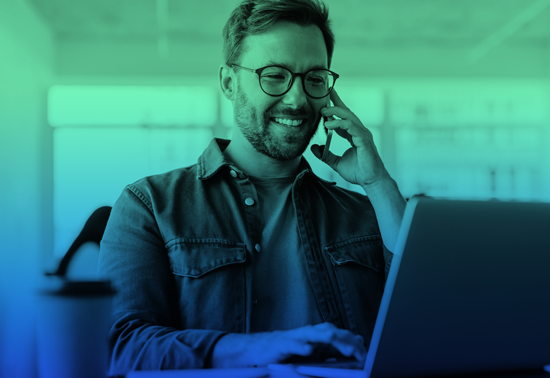 "The insights and intelligence that were presented to me were very clear right from the outset, and that's why we partnered with Stott and May on multiple roles."
Chris Wigan - CRO, Rosterfy
THE SOLUTION
Finding the right talent partner
Rosterfy hadn't traditionally worked with external talent partners in the past. "When I first started, we didn't have a recruitment agency budget as such," Wigan explained. "But when tools like Indeed and job ads on LinkedIn weren't turning over the quality of candidates we were looking for, we knew we had to do something differently. Coupled with managing the existing team and continuing to sell and grow, I was quite time-poor and needed to look at options to help accelerate our progress on the searches."
Chris reached out to Stott and May and was impressed with the potential of the partnership. "The consultants I met had already come highly recommended. But everyone I dealt with across the pre-sales process and beyond had a high degree of professionalism and experience in the SaaS sales market. That was ultimately important to me as there are definitely agencies out there who don't really represent the business and what it stands for. We needed someone that would be that first point of contact in the UK region for us, so quality was essential."
THE RESULTS
A process that delivers
With the help of Stott and May, Rosterfy were able to streamline their candidate sourcing process and gain vastly accelerated access to the high-quality, experienced candidates needed to support the next stage of their growth. "We saw results almost instantly," Wigan reflected. "The level of candidate quality was so much higher than those I spoke to prior to the whole Stott and May experience. They ticked all of the mandatory stuff, but there was always some extra added value in the candidates that were presented to us."
Over the course of the project, Rosterfy were able to make 9 strategically important hires that would go on to shape future success in the European market. "It's clear to me that the Stott and May process works, and as a result, we've sourced some excellent talent; they've represented us really well in the marketplace," Chris observed. "I felt like it was handled. We were welcomed by Stott and May from the moment we made contact all the way through to making the hires. They never presented more than four candidates to us at a time. The whole process was incredibly considerate."
Ultimately, Chris credits Stott and May's ability to act as an extended member of the team as essential to the success of the project. "They really became part of Rosterfy. They were an extension of our business. I see Stott and May as trusted business partners of Rosterfy. Everyone I met took the time to understand what we do. That whole collaborative nature and continuity were really important," Chris concludes.
Feeling inspired to make better sales & marketing hires?
Get more information on how our technology sales practice are helping some great brands build better GTM teams.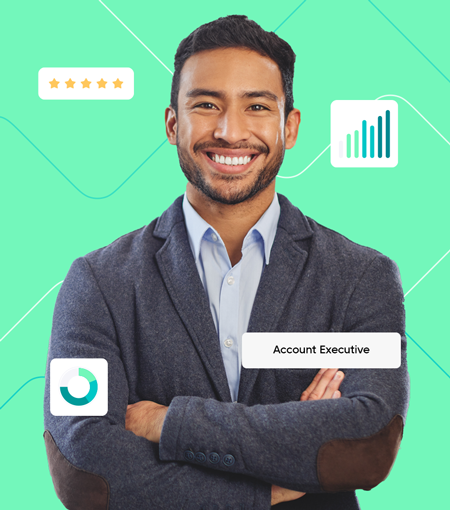 "It felt like it was handled"
Quality and honesty are the first things that come to mind when I think of Stott and May. There was a real level of transparency. They represented us well in the market; their process works, and they deliver results quickly.