Find Security Cleared Talent at Pace

Check out our latest candidate profiles.
Security Cleared Candidates at the Click of a Button

Browse talent
Check out our selection of featured Security Cleared candidates covering a range of technology skillsets.

Register your interest
Get ahead and resource projects proactively by registering your interest in one of our SC or DV cleared experts.

Meet relevant candidates
Within hours, we'll introduce you to the ideal candidate for your program of work.
Meet Security Cleared Talent in our Network
369929 - SC Cleared
Test Manager
BACKGROUND
- Comprehensive Knowledge of Manual, Functional, Automation, Regression and Web Testing
- Experience in Automation: Win Runner, Rational Robot, HP UFT and Selenium WebDriver (using Java)
- Vast Experience in different Testing Phase like System, System Integration (End to End), Regression and User Acceptance Testing (UAT)
- Very good understanding of SDLC and different delivery methodologies: Agile, Waterfall, V- Model
- ISTQB Foundation Certification
- PRINCE2 Practitioner and Certified Scrum Master


Available with: 2 week's notice
356620 - SC & DV Cleared
Senior Portfolio Manager
BACKGROUND
- Over 9 Years Project / Portfolio Management experience within Government
- Experienced in managing delivery plans and project priorities
- Responsible for a project portfolio budget of £7million, target was to be in budget by 2% and consecutively came in 1% budget
- Excellent Risk Management, Forecast and Budgeting and Project Management




Available with: 2 weeks notice
361497 - DV Cleared
Business Analyst
BACKGROUND
- Successfully delivered multiple change transformation projects
- Extensive experience in requirements gathering/ elicitation techniques through facilitation workshops, conducting interviews to create defined requirements
- Extensive experience in producing business process models to help analyse current situations (As-Is) and to validate current processes to evaluate efficiency and if fit for purpose
- Waterfall, Agile, Scaled Agile (SAFe), Scrum
- BCS Agile Business Analysis - Certified


Available with: 3 months notice
233082 - SC Cleared
AWS Cloud Engineer
BACKGROUND
- AWS Certified Solutions Architect, AWS Certified DevOPS Professional
- Experience working on greenfield projects, creating AWS environments in conjunction with Gov and GDS security standards and guidelines
- Part of DevOPS team for Compliance and Security Audit preparations
- Programming languages such as Shell Scripting, BASH, Python



Available from: Immediately
324594 - DV & SC Cleared
Business Analyst
BACKGROUND
- ISEB Business Analysis certification
- Experienced in delivering critical projects such as Digital Payments Platform Implementation, IT Transformation, Web Development and Business Process
- Adopted Project Delivery frameworks like RUP, Waterfall and Agile methodologies
- Agile methodologies include RAD, Lean Six Sigma and TDD, BDD
- Excellent stakeholder management


Available with: 2 weeks notice
339204 - DV Cleared
Software Engineer
BACKGROUND
- Core language expertise in Java and C++
- Good programming experience with SQL and Bash
- Core technology experience in Linux, AWS, Hadoop, UML, Spring, Docker, Angular, Jira, Jenkins
- Good technology experience with VMWare, Nexus, Camel, Cucumber, Rational Rose

Available with: 4 weeks notice
369204 - SC Cleared
DevOps
BACKGROUND
- Unix, Linux and windows systems administration
- 4 years of experience with Elasticsearch
- Virtualisation and cloud experience such as Openstack, Azure, AWS
- Experienced in monitoring and automation Ansible, ELK Stack, Spacewalk, Jenkins, Docker Kubernetes



Available from: Immediately
204162 - SC Cleared
Java Developer
BACKGROUND
- Expertise in JAVA 8.0, C, JDBC, Servlets, JSP, Restful Web Services, Spring Boot, HTML, CSS, Docker, AWS, JavaScript
- Expert knowledge of Tools: JUnit, Mockito, Sonar, Bamboo, Crucible, Jenkins
- Microsoft Certified Professional in Developing Applications using Visual Basic 5.0
- Extensive stakeholder management skills
- Very good understanding of agile methodology



Available from: 2 weeks notice
368221 - DV Cleared
Technical Architect


BACKGROUND
- Over 16 years of large enterprise IT technical consultancy experience
- Strong architecture development and deployment experience within enterprise environments
- Strong background in IT Infrastructure, server / desktop deployment, virtualisation, network management, systems monitoring, management and performance tuning
- Strong experience of designing extensive virtual machine infrastructures

Available from: 3 weeks notice
367406 - DV Cleared
Solution Architect
BACKGROUND
-20+ years of Solution architecture experience with specialism in enterprise scale Messaging, Collaboration, Directory & Data exchange services
- Proven experience with low-level solution design in Messaging, Synchronous Collaboration and Directory Services
- Broad technical knowledge of IT Infrastructure/Application Services, e.g. Networks, Storage, Server and Desktop Virtualisation, Software Packaging & Deployment,
End-User Computing, Trust/PKI, Management/Monitoring
- TOGAF / Enterprise Architecture certified

Available from: Immediately
364216 - DV Cleared
Senior Network Engineer
BACKGROUND
- 18 years of hands-on Network Engineering experience, including Network Security
and 3rd & 4th line Network Support
- CCNA certified
- Strong skills with Cisco Switches and Routers, OSPF, EIGRP and RIP, VLAN's,
VPN configs, STP, TCP/IP, IP addressing, Subnetting
- Excellent experience with Network Management
tools: LMS, SolarWinds

Available with: 4 weeks' notice
Are you SC or DV cleared?
Take the first step in advancing your career to the next level by registering your CV below.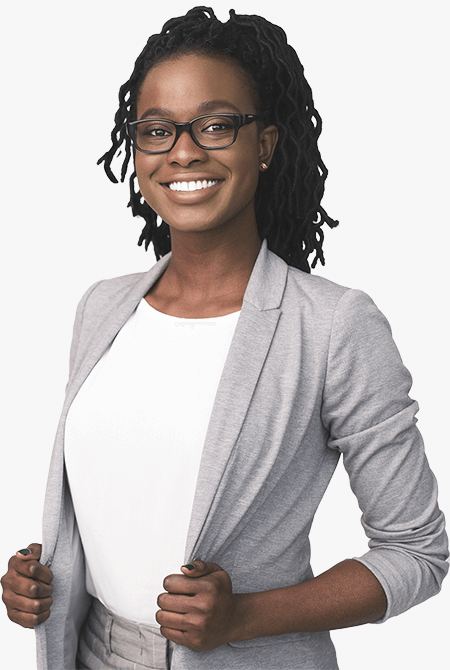 Still not found your ideal candidate?
We are building candidate pipeline everyday for truly transformational projects. Get in touch with our specialist Security Cleared resourcing team and let us know your requirements.